BlueCross Employees: Come Work With Us
BlueCross BlueShield of South Carolina once again has been recognized by Forbes as one of America's best large employers. The company has been named to the list three times. It is one of 12 health insurance providers nationwide to make the 2022 list.
"We strive to attract and retain the top talent in our industry. Seeing BlueCross on this year's Forbes list is a testament to that effort," says David Pankau, president and chief executive officer. "Our success over the past 75 years is a result of wise investments and innovation, and that includes investment and innovation in our company's culture and in our employees. It is crucial to ensure our employees have the flexibility and resources they need to succeed. When they succeed, BlueCross succeeds."
One of the ways the magazine determines these rankings is based on employees' willingness to recommend their employer to others. We asked some employees what they thought of working at BlueCross and whether they would urge family or friends to apply. Here's what they had to say:
Why would you recommend working for BlueCross to family or friends?
"I spent over a decade working for other large employers, and BlueCross has proven to be the most flexible and provides more opportunities for advancement. With BlueCross, I feel like they genuinely care about not only my health and well-being but also the greater good of our communities. It's been rare in my career to find a supervisor who makes me feel heard, values my ideas and input and supports me professionally. At BlueCross, I've been lucky enough to experience that in both of my positions. When you combine all of those factors, it's easy to see why I love working here."
—Jennifer Erdin, Medicare Advantage marketing manager, seven years at BlueCross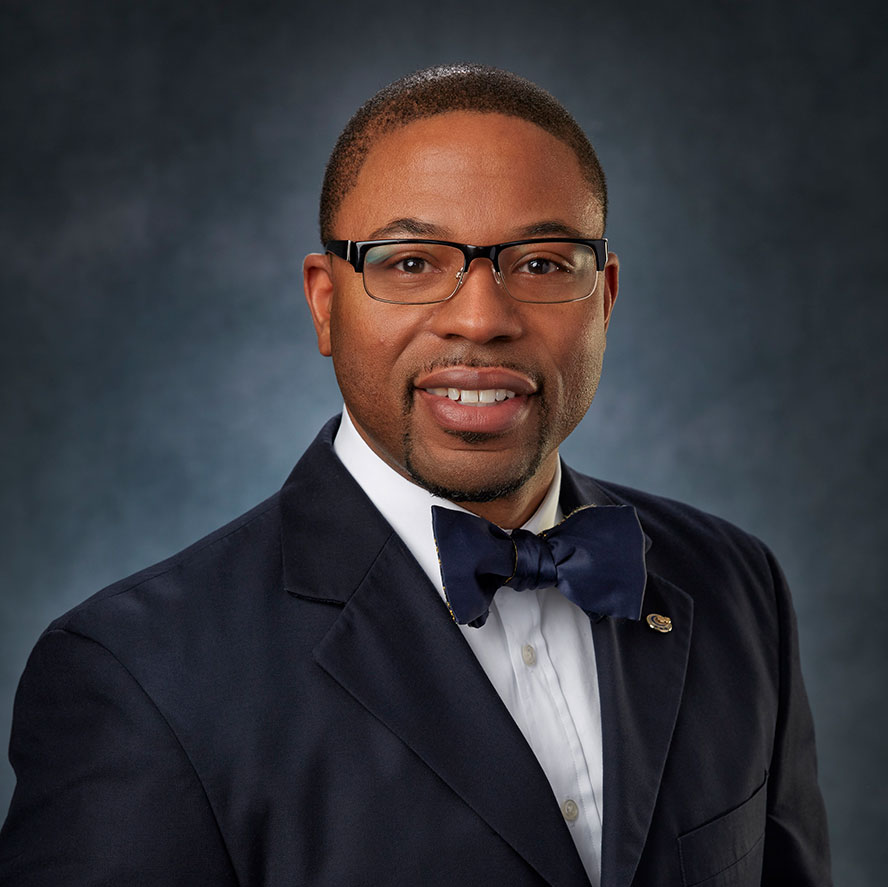 "When I entered the doors as a younger fellow, I found a place that allowed me to be myself while growing along the way. I've held various positions here, coming in at entry level. Every step I took propelled me for the next. I have encountered some wonderful leaders and coworkers who cared, and it has made all the difference. In many ways, we are biproducts of our environment. BlueCross' environment encourages employees to come, grow and go while meeting some extraordinary people along the way."
—Derrick Fickling, senior director of customer advocacy with National Alliance, 20 years at BlueCross
"I see every day how much effort BlueCross puts in to caring for its employees. Working in human resources, I not only know firsthand all of the amazing benefits BlueCross offers its employees, but I also see the people who work day in and day out to serve those employees. Not to mention, once you work for BlueCross, the opportunities are endless. The company culture is very supportive of employee development, including movement between departments to suit the individual's career growth. This shows me the value BlueCross puts on the individual and the importance they see in keeping employees happy and engaged."
—Lizzie Costa, health promotions coordinator in Fitness Centers/Health Promotions, nine months at BlueCross
"I started at BlueCross before I graduated from college as an intern. I was looking for a job that had a lot for me to learn, offered room for advancement and was not always predictable. That's what I got when I started to work. There is always something new to learn, the job is never predictable and there is plenty of room for advancement either inside or outside of your department."
—Bryan Livingston, supervisor in Information Systems Finance, 11 years at BlueCross
What do you like most about working for BlueCross?
"I really like the company culture of taking care of employees. There are so many company programs that can benefit employees outside of just pay. I trust my leadership team, and I feel valued."
—DeMont Roberson, supervisor of talent acquisition, two years at BlueCross
"I enjoy the teams I get to work with, work for and lead every day. Everyone I interact with at BlueCross is supportive, passionate about what they do, helpful and compassionate."
—Divya Reddy, executive director of medical management for National Alliance, four years at BlueCross
"The benefit to receive training for advancement within the company is big for me. You receive training that helps you on the job and outside of work. BlueCross makes health care accessible to you at the workplace with on-site gyms, access to flu and COVID-19 vaccines and an employee clinic. You get to meet and work with all types of people from different levels and build a friendly relationship with them."
—Patcenia Anderson, senior assistant project coordinator, 24 years at BlueCross
It's great to know that our work helps make things better for people who need to use their health insurance. And the stability of our company is something I've appreciated even more since the pandemic. When so many other things feel uncertain, it's great to know that we're rock solid."
—Janelle Beamer, manager of CX research and innovation, seven years at BlueCross
A Career in Technology at BlueCross

BlueCross is more than just an insurance company. It is also one of the largest technology companies in the Southeast. One of our longtime employees Jamie Evermann shares what it is like to work in technology here.

Read More
What to Expect When You Apply to Work at BlueCross

One of our recruiters shares insight into what job applicants can expect when applying to work at BlueCross. As one of the largest employers in South Carolina, BlueCross is always looking to attract top talent and has openings for people looking to invest in their career.

Read More
Kudos for Wellness Efforts

BlueCross offers many health and wellness programs for its employees. Two national workplace wellness groups have honored BlueCross for its work to improve staff well-being.

Read More