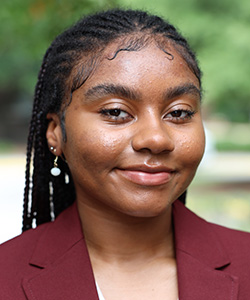 Kamara Chima
Computer Science
Claflin University
Kamara is in the Claflin University honors program. She plans to use her degree to create digital systems and apps to help others. She is excited to learn about the health care industry and do work that is people centered.

Adrienne Daniels
Business Administration (Entrepreneurship)
Benedict College
Adrienne, an honor student, won first place in the Young Entrepreneur Business Initiative Program. She earned an associate degree from Albany State University in Georgia.
Siri Davis
Business, Accounting
Claflin University
Siri has her sights set on a career in forensic accounting. She says BlueScholars will give her hands-on experience in a diverse industry. She is excited to build connections in the business accounting field.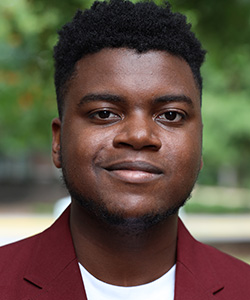 Alexander Mills
Engineering
Claflin University
Alexander aims to be an aerospace engineer and dreams of working at NASA. He is excited about the opportunities BlueScholars offers. He said working for BlueCross would be a unique experience on his career path.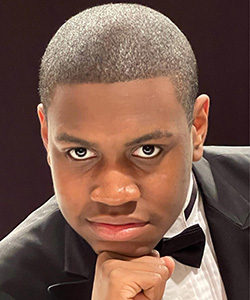 James Porter II
Cybersecurity
Benedict College
James is a peer mentor with LaBreck Ministries and an online software analyst. As a peer mentor, he works with students on behavioral and academic issues. He also mentors them in software development. His goal is to create positive images of people like him who are on the autism spectrum.
Aiyana Uter
Marketing
Claflin University
Aiyana is eager to work at BlueCross to learn more about health care and insurance. She is excited about networking through BlueScholars. She says the program is a great head start on her lifelong career goals. She plans to be a business owner and open a law firm and cafe.
Quentin Whitfield
Computer Science
Benedict College
Quentin has experience with HTML, Java and Python. He is looking forward to growing his technology skills through internships with BlueScholars. He is certified in CPR and first aid. He is also a licensed life insurance agent in his home state of Texas.
Jan. 19, 2023
Last year, we joined with Benedict College and Claflin University to start the BlueScholars program.
The program offers select freshmen from each school a four-year scholarship to cover tuition, room and board. Students can attend career development workshops and take part in summer internships at BlueCross BlueShield of South Carolina. The goal is to give students an education while getting a head start on their careers.
Seven students are in the first class of BlueScholars.
They Interned Last Summer. Here's Why They Came Back for a Second Year.

Every year BlueCross welcomes a new class of interns for a summer of hands-on experience in various fields across the company. Interns join us from colleges across the Southeast. This year, several interns returned for a second summer. We asked these dedicated students to share their experiences and why they chose to return to BlueCross.

Read More
Come Work With Us

BlueCross once again has been recognized by Forbes as one of America's best large employers. One of the ways the magazine determines these rankings is based on employees' willingness to recommend their employer to others. We asked some employees what they thought of working at BlueCross and whether they would urge family or friends to apply.

Read More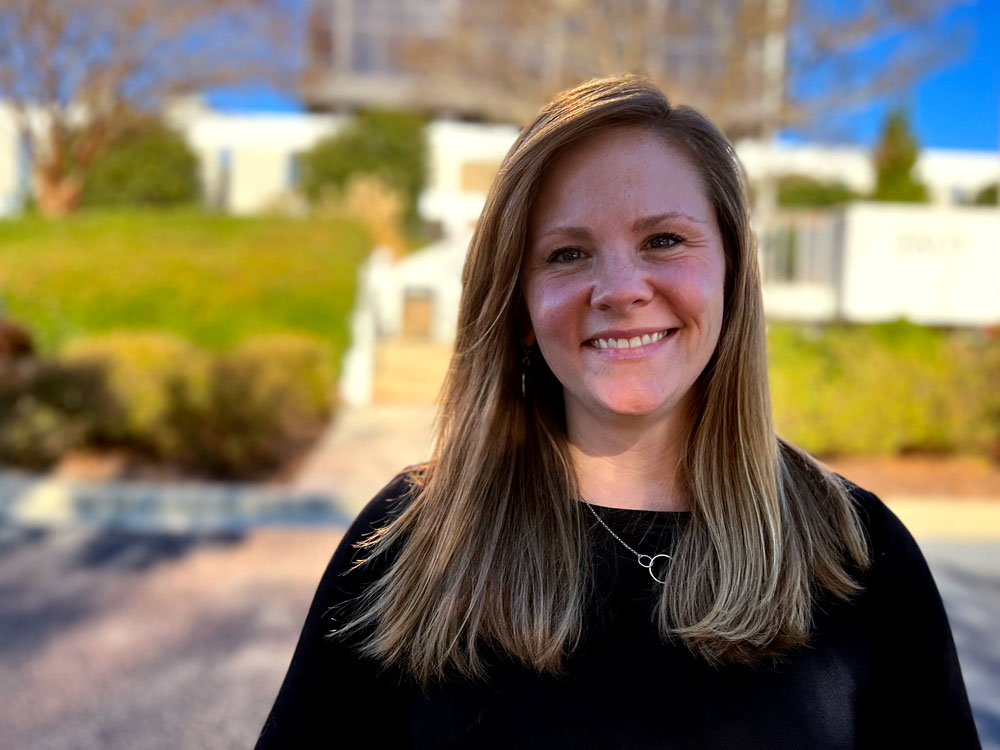 A Career in Technology at BlueCross

BlueCross is more than just an insurance company. It is also one of the largest technology companies in the Southeast. One of our longtime employees Jamie Evermann shares what it is like to work in technology here.

Read More