BlueCross Leaders Offer Advice to 2020 Graduates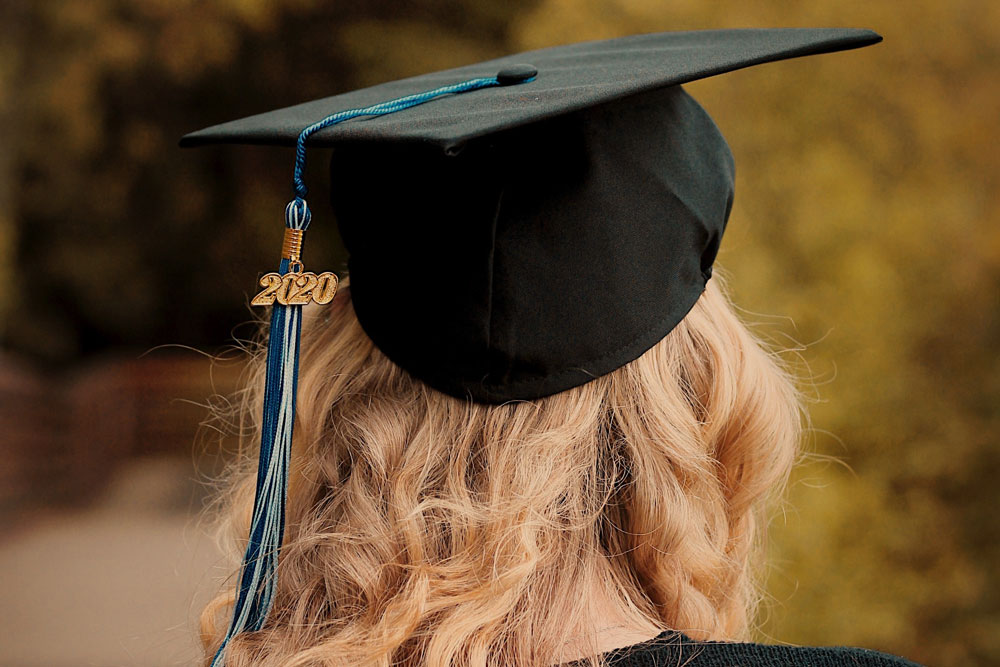 Photo by Karly Jones on Unsplash.
Those graduating this year have worked hard for years to reach this point. Unexpectedly, the world has changed and now they face a much tougher job market.
But with a little bit of hard work and a lot of good advice, the class of 2020 will go on to do great things, bringing its talents to workplaces across the state and helping to bring South Carolina out of the crisis.
To help this year's graduates get a head start, a few of BlueCross BlueShield of South Carolina's leaders wanted to share some advice:
Heather L. Srulevich, vice president and CFO, Private Business Division
Bachelor of Science, Business Administration and Accounting, College of Charleston
Masters of Tax, University of Georgia
To those with jobs coming out of college — do your best. You have a lot to prove and unfortunately, many going into the workforce today don't realize that. What you learned in college is the foundation you now have to build upon. Show up early, leave late, ask for more work — learn everything you can. This will only set you up for success. Someone who is hungry for work, is diligent and thorough, and responsible will leave a mark with your employer. It is how you get on the radar for the next big project or promotion or job opening.
For those who have not yet secured a job, be diligent. Use the resources available to you. Reach out to companies in your field — offer to work part time or as a contractor to start to get your foot in the door. Don't wait for something to come your way — go find your way. And be creative — now more than ever, the world is changing. You have an opportunity to make a difference in it — you just have to figure out how.
David Cote, vice president of Human Resources
Bachelor of Science, Accounting, University of South Carolina
My advice to the class of 2020 would be to not get discouraged by the manner in which their education has come to a close because of the events of COVID-19, but rather be inspired by the opportunity it now provides to take what they've learned and start building their future. Employers, now more than ever, will critically need eager, capable and hard-working talent to fill ever-changing positions — in the health care industry in particular.
Angie Greenwood, senior IT recruiter
Bachelor of Arts, English, University of South Carolina
While searching for jobs, apply to everything that you're interested in and qualified for and interview as much as possible. Make sure you follow up with employers and check your email and voicemail often. Remember that your first job doesn't have to be your forever job. Neither do your second, third or fourth jobs. You have your whole life to find your dream career, so if you need to take a job that isn't what you had hoped for, try to make the most of that experience. Learn from it and make new friends. Be professional, hard-working and curious. Stay optimistic.
Erika Kirby, executive director of the BlueCross BlueShield of South Carolina Foundation
MBA, University of South Carolina Darla Moore School of Business
Bachelor of Science, University of Dayton
Do not let the current situation define you. Use this situation to learn, grow, ground you and guide you into the next chapter of your journey. Use this situation to influence your next steps so that in 10 or 20 years, you will not be remorseful about what didn't happen. You will be proud of how you responded and what you did.
For me, I may not have always known what the outcome would be when I made a career move, yet I also knew that I didn't want to regret not ever trying. Pursue new opportunities even if you are nervous or uncertain. View life as a series of new starting lines that build onto one another. Each stage and experience will take you further from where you started.
Paige Warren-Long, talent acquisition partner
Bachelor of Science, Business, University of South Carolina
You are going to look back on your last semester of school with either happiness or regret. Don't let it be regret. You have worked so hard and you will get past this and make something great out of it.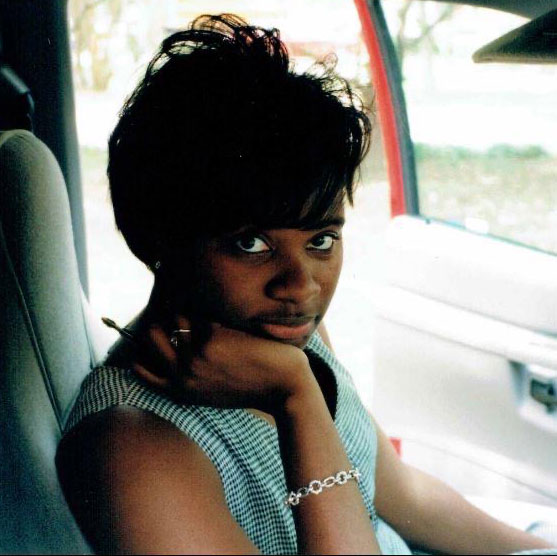 Vida A. Jennings, manager for corporate training, diversity and QMS
Bachelor of Science, Business Administration, Wake Forest University Wayne Calloway School of Business
Master of Arts, Human Resources Development, Webster University
"Find a job you love, and you will never work a day in your life" is the wisdom that was shared with me. My modernized version is: "Find a place where you truly fit." Seek employment where the organization's values align with your personal perspective. Products change, technologies change, coworkers change, but if the overall mission and values align with your personal practices, you will be resilient and experience both personal satisfaction and success. You spend most of your waking hours in the workplace; you deserve an inclusive environment where you can be yourself.
Stephanie Pfeiffer, director talent acquisition, Human Resources
Bachelor of Science, Paralegal Studies, Kaplan University
As you transition into your career journey, I would encourage you to take this time to reflect on what you will truly find fulfilling. Use your research skills to learn about your future employers. What do they stand for? Do they align with your passions and what you are looking to be a part of? Scour the career sites and review the opportunities they may have to offer you both in the short and long term. Set realistic expectations and look beyond title and money. You may need to start in a position lower than you had dreamed of to get your foot in the door to prove yourself. That's OK. Many of us have done that to get to where we are.
Networking is critical. Use LinkedIn, for example, to follow your ideal companies. Make connections with their HR leaders, share your interests with them, and ask for their advice. Lastly, don't let these times we are in discourage you. There are many organizations out there who are stable, hiring and who need you.
Five Reasons to Work at BlueCross

BlueCross' director of talent acquisition shares insights into working for the company.

Read More
What Do Diversity, Inclusion Mean for BlueCross?

At BlueCross, maintaining a diverse and inclusive workplace is part of the company's core values. A diversity and inclusion consultant offers some insight into how the company and its Human Resources department work to ensure its employees represent all the communities BlueCross serves.

Read More