What to Expect When You Apply to Work at BlueCross
BlueCross BlueShield of South Carolina employs thousands of people across South Carolina as one of the largest employers in the state. We were even recently named to Forbes list of best large employers in the state. We are always looking to attract top talent to serve our members and meet client needs.
Why work for BlueCross? There are plenty of reasons, but here's the top five.
BlueCross and its subsidiaries provide more than health insurance. We are a technology company. We employ doctors, nurses, accountants, marketing professionals and more. Look at our current job openings to find the right position for you on our Careers page.
"We want to invite people to be a part of the BlueCross community. That's our culture," says Shannon Boone, talent acquisition manager.
How to apply
Once you've found the position you can picture yourself in, fill out the online application.
Make sure your resume matches the minimum qualifications on the job listing.
"When a recruiter looks at your application, he or she should be able to match the job requirements to your resume," Boone says. "Because of the volume of candidates we receive, the first thing our recruiters do is take a look at the minimum requirements from an education, experience, certification or licensure perspective and ask if the resume that's submitted clearly shows the applicant meets the minimum requirements."
For example, if you are applying for a supervisory role, make sure your resume clearly says how much experience you have as a manager.
"You want to be clear and provide as much information tailored to the job as possible," she says.
Find the right fit
Be sure that the position you apply for is one that you have the skills for. Don't apply for dozens of positions if you don't meet the requirements.
"People should look for jobs that speak to them, where they can visualize themselves doing the work and being a part of the team," Boone says. "Do the homework and make sure what you want and what is important to you is mirrored in the position you are applying for."
While recruiters want to make sure the individual hired for a position is the right fit for BlueCross, they also need to make sure the position is the right fit for the person.
Review your application
Before submitting your application, double-check it to make sure everything is correct and accurate. Review your uploaded documents to make sure you have attached the correct files.
For advice on crafting an outstanding resume, read our recruiter's advice on our blog.
What happens after
After you've applied for the position, one of our dedicated recruiters will review your application. This means all job applications are reviewed by a real person, not a machine.
Once your application has been reviewed, you should get a message from a recruiter to let you know we have received your information. Applicants can also view the status of their applications in their accounts.
"Whether it's a personalized communication via email or a phone call from a recruiter, the applicant should get notified throughout the process and be able to track how his or her candidacy is progressing by going into his or her account on Workday," Boone says.

Potential employees should be prepared to go through several stages in the application process. Here is how the process works:
Recruiter screen — This is when the application is reviewed by a recruiter. This may involve a phone call or email with a recruiter.
Manager review — In this stage, your application will be reviewed by the hiring manager. This stage will involve one or more interviews. Most of our interviews are done remotely via telephone.
Offer and background check — Once you have been selected for a position at BlueCross, you will have to go through a background check and a drug screen.
"The majority of the positions here will require applicants to have two or three different conversations before they move on to the offer process," Boone says.
Candidates should be prepared to engage in a two-way dialogue with recruiters and the hiring manager. Come with questions. Make sure the position and the team will be the right fit for you.
"Anybody going through the process should be open to and want to have that dialogue and conversation. We're investing in you, and we want you to invest in a career with us," she says.

How to Clean up Your Resume

Since the start of the pandemic in March, thousands of South Carolinians have lost their jobs. One of the first steps to looking for employment opportunities is to get your resume updated. BlueCross recruiter Sharon Ellington shared some of her top resume tips to get yours to the top of the pile.

Read More
What Do Diversity, Inclusion Mean for BlueCross?

At BlueCross, maintaining a diverse and inclusive workplace is part of the company's core values. A diversity and inclusion consultant offers some insight into how the company and its Human Resources department work to ensure its employees represent all the communities BlueCross serves.

Read More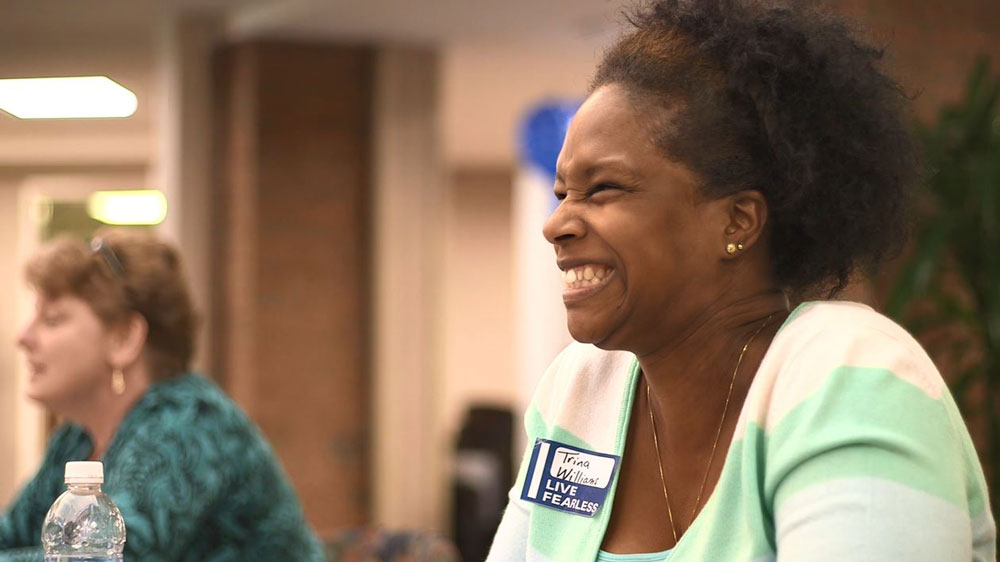 Five Reasons to Work at BlueCross

BlueCross' director of talent acquisition shares insights into working for the company.

Read More