What Do Diversity, Inclusion Mean for BlueCross?
In today's business world, there is a lot of talk about diversity and inclusion. But at BlueCross BlueShield of South Carolina, maintaining a diverse and inclusive workplace is part of the company's core values.
Gayel Wigfall is a diversity and inclusion consultant for the BlueCross. Wigfall offers some insight into how the company and its Human Resources department work to ensure its employees represent all the communities BlueCross serves. For potential employees the message is clear — there is a place for you here.
What do diversity and inclusion mean for BlueCross Human Resources?
For us, diversity extends beyond race, sex, gender and ethnicity. Our definition includes diversity of thought, values, perspectives, approach, expectations and needs. As far as recruiting goes, it means that we recruit from the broadest cross section of the candidates possible.
What is the difference between diversity and inclusion?
They get lumped together a lot. But you can have diversity without inclusion. Inclusion is an intentional effort to engage and involve all members of your organization. It means you are intentional about making sure no one is left out; getting input from a variety of sources. Inclusion is making sure every voice is heard, even when it comes to little things.
There is a saying that diversity is being invited to the party and inclusion is being asked to dance. You can have representation, but if there isn't that intentional involvement, then you have a nice picture, but you are not realizing the benefit of all those perspectives, those skills, those backgrounds.
What are you doing now to promote inclusion at BlueCross?
We are hoping to increase awareness around the idea of inclusion. Inclusion is intentional. You aren't going to accidentally include someone. People know when they are being sought after versus being an afterthought.
Why is it important to have diversity and inclusion here at BlueCross?
Look at the marketplace today. We have five generations and are on the verge of six generations in the workplace. That means different sensibilities, different perspectives. If we aren't capturing the needs and the ideas from a broad cross section, then we are going to miss out on some opportunities.
How are we doing?
We are doing pretty well, but there are always opportunities to explore and grow. Diversity is not a place on a map that you can put a pin in. It is a continuous journey. And with every new lesson learned along the way, there are new opportunities to get better.
What is the future of diversity and inclusion?
Now there is a lot of talk about diversity and belonging. Having a sense of belonging is crucial to your sense of self-worth. People spend a lot of their time in the workplace. It is about feeling like there is a place for you. We want to genuinely work to create an environment where your talent is recognized, your input is valued and what you contribute is meaningful to the organization.
What are some of the challenges around diversity and inclusion?
The biggest challenge diversity has is that it is often thought of as Affirmative Action 2.0. People think if you say diversity, you mean Affirmative Action, but they are really two separate things. They complement one another but are very different. Affirmative Action is a federal contractor's requirement to address previous discriminatory hiring practices. Federal contractors are required to have Affirmative Action plans to ensure equal employment opportunities. Diversity is a voluntary business strategy focused on organizational performance and objectives. Are we tapping into the full range of our employees' experience and skills?
What are some ways BlueCross is putting inclusion to work here?
One example: Our Wellness department has equipment for those with disabilities so there isn't a barrier to participating. We've created the Business Military Resource Group to encourage input from the military community here. We do a lot of outreach in the community. We closely work with groups like the Commission for the Blind, Able South Carolina, the South Carolina Vocational Rehabilitation Department and Work in Progress, to name a few.
Why should people care about this?
Our employees are our greatest asset. And if we want to get the most from them, then it matters how they are treated. If you want an engaged workforce, an innovative workforce, then you need an environment that reflects that perspective.
BlueCross values the diverse perspectives and experiences its employees bring to the company. Above: Employees at work; employees participate in community service projects; and BlueCross receives Operation Palmetto Employment certificate.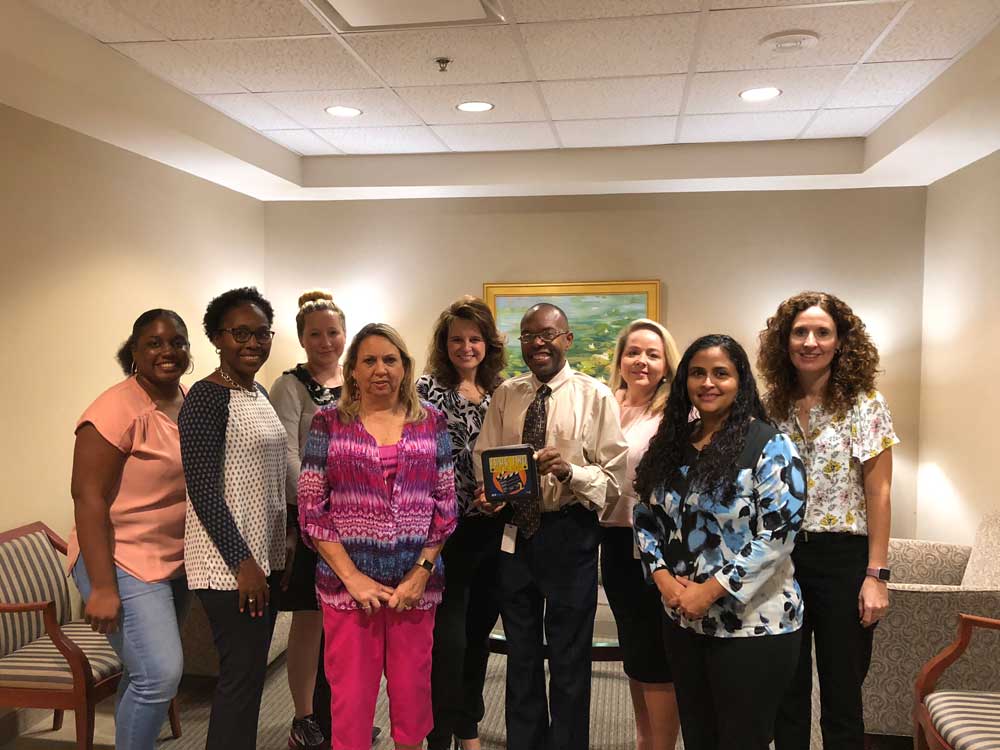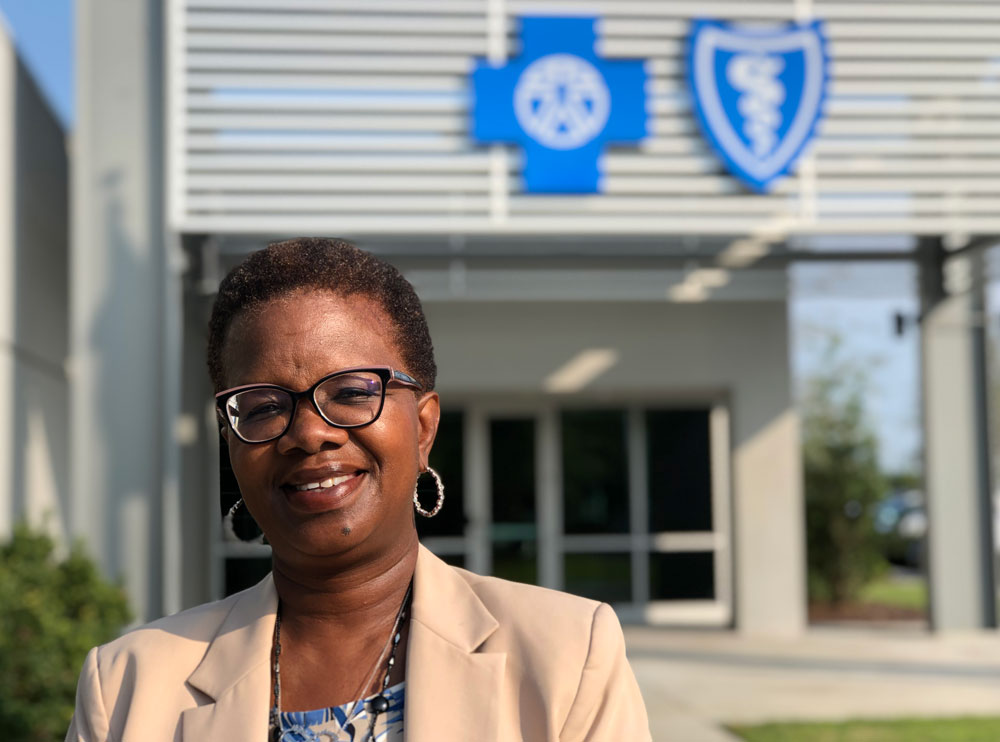 Gayel Wigfall is employed as a Diversity and Inclusion Consultant at BlueCross BlueShield of South Carolina. In this capacity, she provides guidance in the areas of diversity and inclusion practices and principles, including: disability inclusion, disability etiquette, cultural competency, inclusive recruiting and outreach strategies as well as diversity and inclusion training.
Prior to joining BlueCross, Wigfall held various positions in the areas of recruiting, employee relations, training and program management. She holds a bachelor's degree in psychology from Kean College of New Jersey. She is a member of several local organizations including the: Business Coalition for Employment of People with Disabilities, South Carolina Diversity Council and Blue Diversity Alliance. In addition, Wigfall was a member of the inaugural Midlands class of the Diversity Leadership Academy.
BlueCross Supports Disability Employment Awareness Month

This October, for National Disability Employment Awareness Month, BlueCross joins community partners to dispel myths about disabilities.

Read More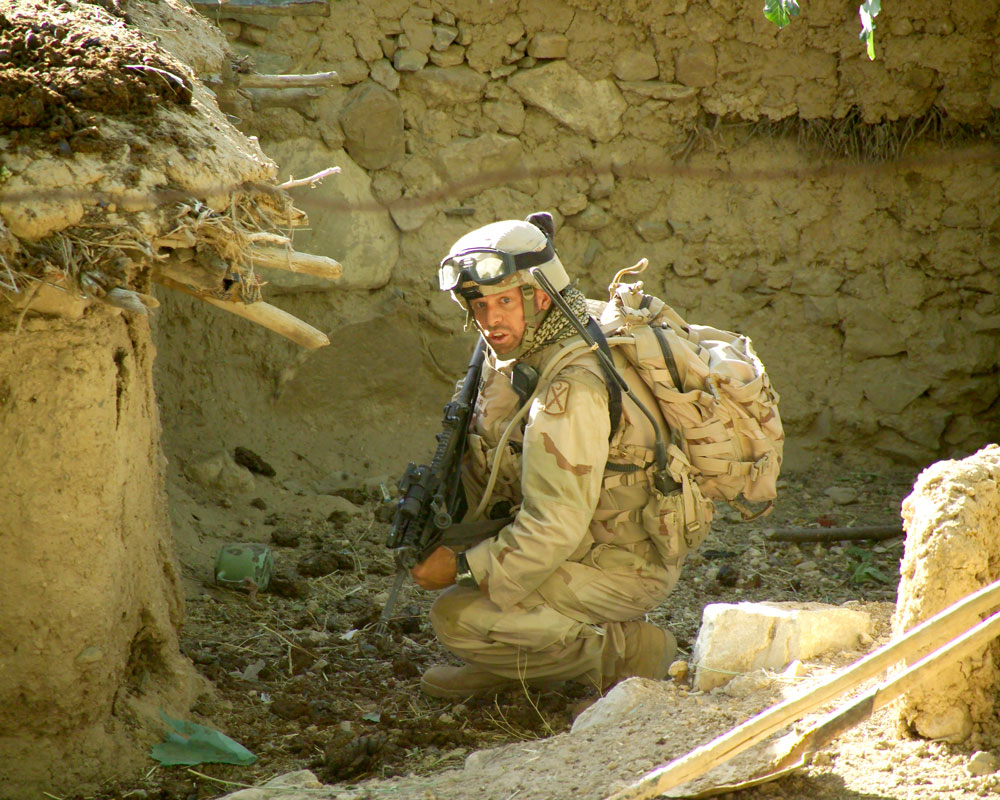 A Call to Service

Lt. Col. Bryan Tolar had a calling to serve. With more than 27 years in the military, Tolar brings his skills to BlueCross where he hopes to help the company attract and retain more veterans and military personnel like himself.

Read More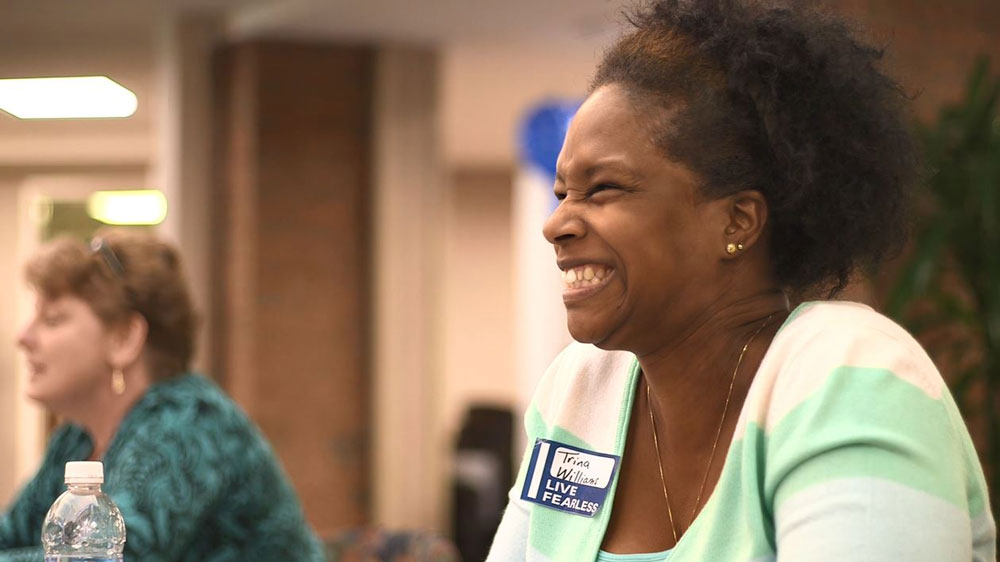 Five Reasons to Work at BlueCross

BlueCross' director of talent acquisition shares insights into working for the company.

Read More
Other Posts That May Be Of Interest: