Interning During a Pandemic
There's no doubt that 2020 will be a memorable year for all of us. And for BlueCross BlueShield of South Carolina's summer interns, that will be especially true.
When many companies canceled internships, BlueCross' human resources team worked hard so students would have a worthwhile experience learning the ins and outs of their chosen profession. This summer, BlueCross welcomed about 50 students to jobs across the company in information technology, marketing, human resources and accounting.
For many college students, internships serve as a path to employment after graduation. This is important for BlueCross — one of the largest employers in South Carolina — because it creates a talent pipeline, bringing in new and talented employees.
To keep the interns — and all employees — safe, the company now requires everyone to wear masks in the buildings, have temperature checked at entrances and follow social distancing guidelines. BlueCross also regularly cleans facilities.
Orientation was done remotely. Interns used virtual "lunch and learns" to network and learn about the various areas of the business. We also replaced other in-person events with a roundtable discussion to get to know one another and virtual tours of other parts of the company.

What has their experience been like? Here's a view of their unforgettable summer.
Maura Delaney is a marketing major at the University of South Carolina (UofSC). She's working this summer with the Group and Individual Marketing Senior Markets team.
"Adaptation has certainly become a common theme of 2020," she says. "I have felt supported and challenged with the work I have done, which are two of the most important aspects of an internship and workplace experience."
Delaney has learned a lot and feels like her input is welcome.
"One of our first projects was organization of a lot of procedural documents and my boss prompted, 'Looking at these, what can we do better?' As an intern it has been a growing experience to think outside the box and know there are positive changes happening because of the work I did," she says.
Across the country, thousands of companies canceled their internship programs, leaving many students without summer employment opportunities. The BlueCross team worked to make sure these students still had valuable and safe experiences this summer.
Anvith Deeconda, a computer science major at UofSC, has been working with the Workstation Software Deployment team fulfilling customer software requests. Other positions he had applied for withdrew the positions because of the pandemic.
"I am thankful for the HR department at the company to bring us interns in for the summer and give us this experience during such unprecedented times," he says.
Tariq Scott, a computer information science major at UofSC and is working as a workstation support technician, had similar experience with other companies withdrawing positions.
"With this being the 'year of the cancellations,' I was worried because every internship I applied for was rapidly getting canceled. When BlueCross told me I was accepted, I was relieved," Scott says. "Afterward, my original role had been canceled, which made me worry again, but thanks to BlueCross, they found another fitting position for me, which I greatly appreciate."
Delaney was also worried the internship would be canceled.
"I decided to keep my internship with BlueCross because throughout the interview process and months leading up, I became so excited for this work and this community. Most of all I am very thankful to the BlueCross team who ensured we could still learn and thrive this summer," Delaney says.
Another change around the office is increased safety protocols. Scott notes the changes in social distancing guidelines in the office. For example, all employees must wear masks when they come inside.
"Being in the middle of a pandemic and practicing social distancing has been outside the norm for me. It is intriguing to me how the majority of my meetings are digital, most of your physical conversations are from a distance," Scott says. "While we are all getting used to this, I have no problem with it if it is for the betterment of society."
If this year has taught them anything, it is to be thankful for the opportunities, all the interns say.
"What having this internship means to me is to be grateful and humble for what you have. I am beyond thankful for being in a great position, because there is a lot going on in the world right now, and my situation could be worse," Scott says. "I am taking the most advantage of it as I can, because opportunities like this one do not grow on trees!"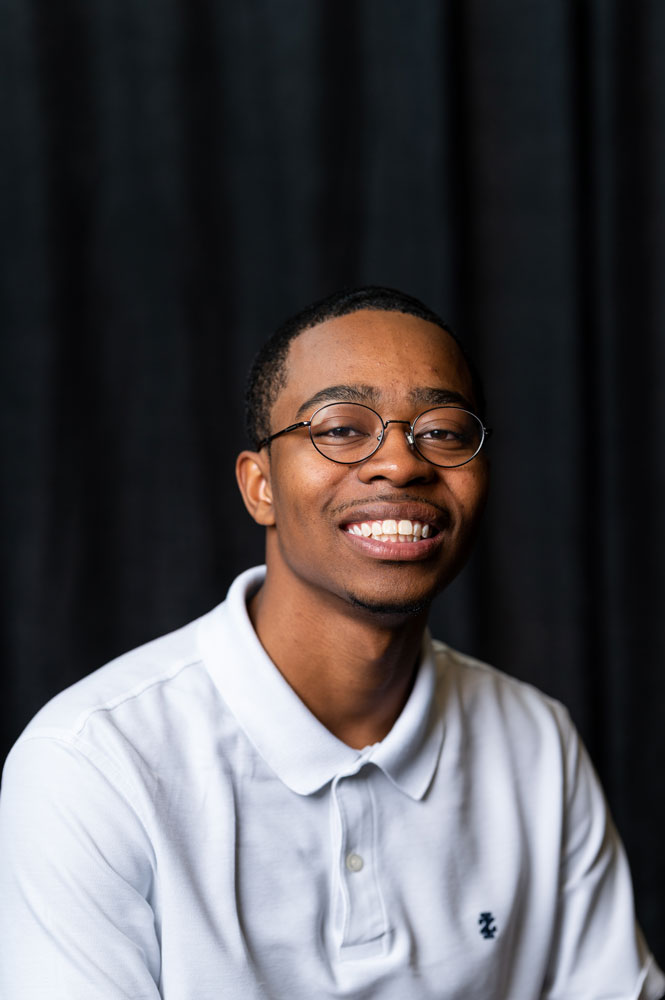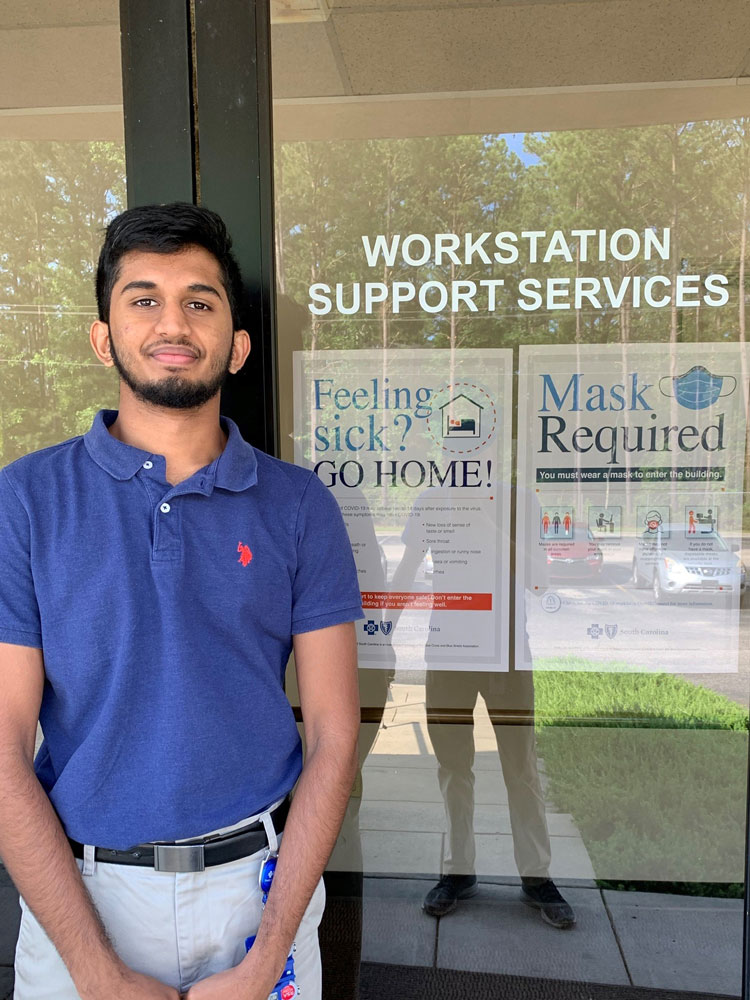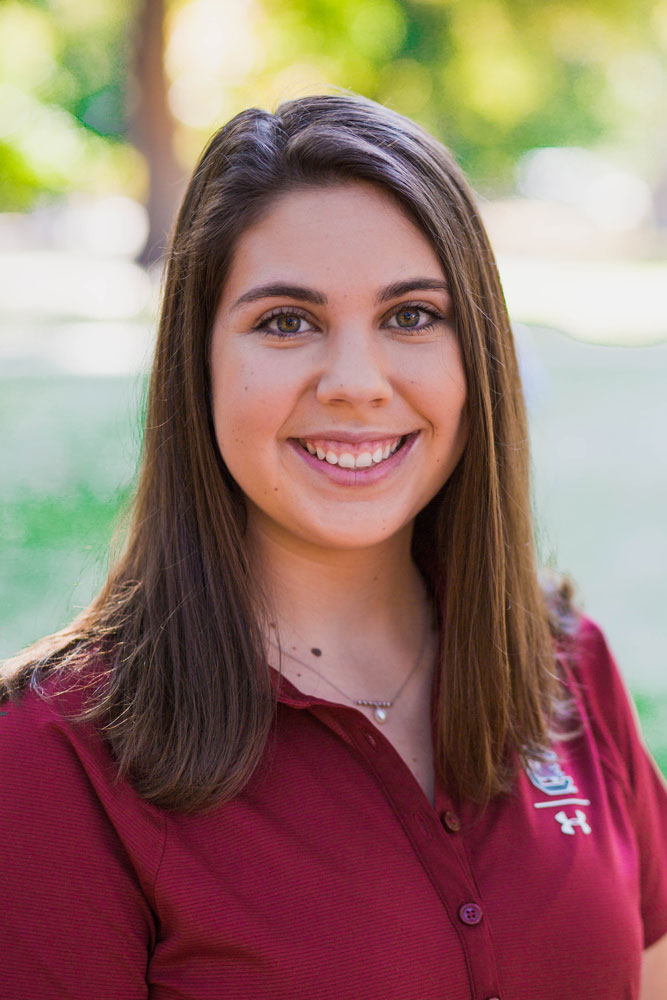 Tariq Scott, a computer information science major at the UofSC.
Maura Delaney, a marketing major at UofSC.
Anvith Deeconda, a computer science major at UofSC.
The Importance of Building a Network During a Pandemic

Because of the pandemic, many South Carolinians have found there has been a shift in employment, opportunities and career growth. Business networking remains an important tool for working professionals, whether looking for a new job after losing one, staying updated with business trends or connecting for career advancement. Experts from the Charleston Metro Chamber of Commerce offer insight into building a professional network today.

Read More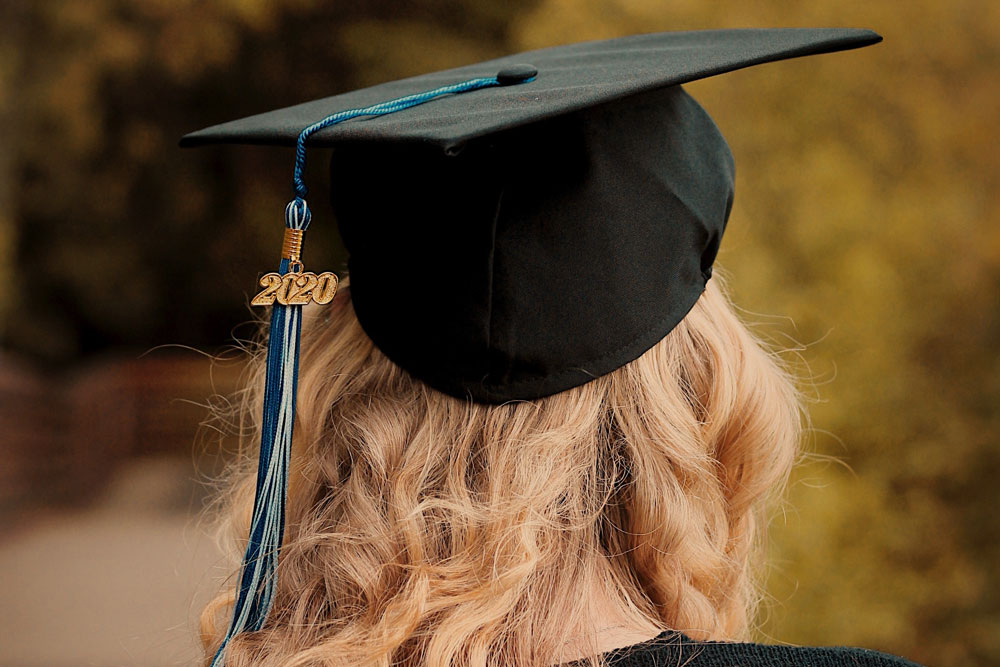 BlueCross Leaders Offer Advice to 2020 Graduates

Those graduating this year have worked hard for years to reach this point. Unexpectedly, the world has changed. To help this year's graduates get a head start, a few of BlueCross BlueShield's leaders wanted to share some advice.

Read More