Five Reasons to Consider Working for BlueCross
By Stephanie Pfeiffer
I've worked for BlueCross BlueShield of South Carolina for 5½ years and there are many reasons why I love my job. Loving what I do and where I work makes it easy to sell BlueCross to potential employees. Working here has many benefits, but here are just a few reasons to consider hitting "apply" on one of the current openings we have.
1. Our community involvement
We like to talk about how much BlueCross gives back to the community because we are proud of our role in South Carolina as one of the largest corporate philanthropists. Each year, our employees give nearly $3 million to local South Carolina nonprofits and log thousands of volunteer hours. When you work for BlueCross, you know that you are a part of something bigger.
2. Our diverse business
A lot of people don't realize that we are way more than just a South Carolina insurance company. We have subsidiaries across the country and employ people in 41 states. We are also one of the leading technology companies in the Southeast.
3. Our competitive benefits
Each part of our comprehensive benefits package could be reason enough to work at BlueCross. We have on-site fitness centers and cafeterias in most of our larger locations. We offer subsidized health plans and free vision coverage. We have a 401(k) retirement savings plan with company match. Our employee engagement team adds benefits to the list regularly. For example, it hosts on-site farmers markets and sells discounted tickets to big events. The list goes on.
4. Our inclusiveness
Diversity in our workforce matters just as much as diversity in our business. We focus on diversity and inclusion in all we do ranging from age, race, gender and cultural background to diversity of thought and perspectives. We emphasize hiring those with disabilities and veterans and work with community organizations to promote these practices.
5. Our stability
BlueCross has been embedded in the community for more than 72 years. You know our company will continue to be here. Candidates often ask me, "If I come in, what does my future look like? Will I be in the same job forever? Will I have the opportunity to move around and grow?" When I talk with candidates, that's one of the things that I focus on, because that is what I did with my career here. It is easy to tell my own story. Yes, you'll have the opportunity to move around and grow here at BlueCross.
My favorite thing about working for BlueCross? Easy. The network of amazing people that I get to work with each and every day.

I hope these give you the push you need to apply for one of our current openings.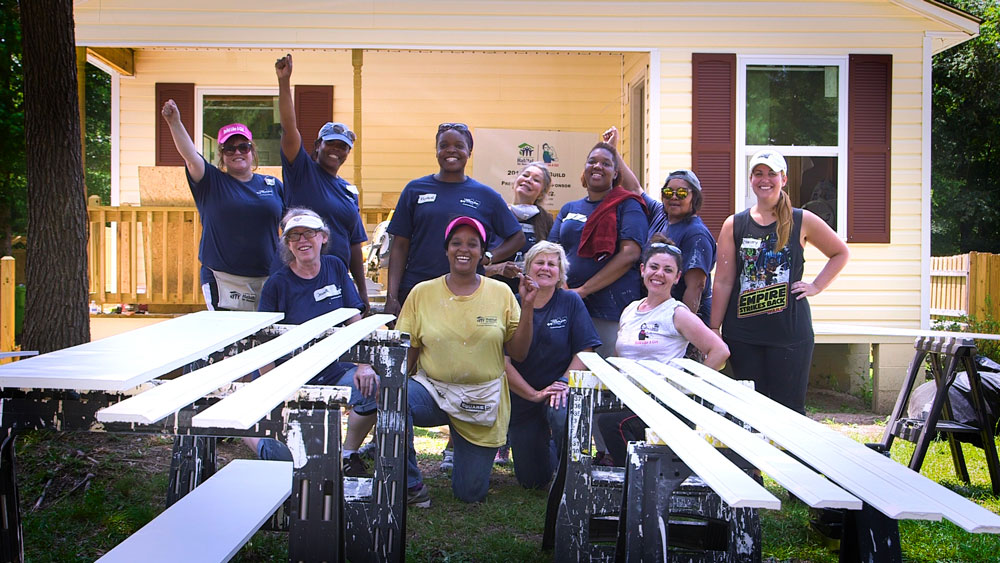 Employees regularly serve in the community. In 2018, nearly 6,000 employees logged 18,000 volunteer hours in support of established nonprofits.
As a health care company, BlueCross supports the health of its employees with access to on-site wellness facilities, an employee clinic and other health programs.
With more than 8,000 employees in the South Carolina Midlands, BlueCross is a small town and the culture reflects that. It is a community.
Stephanie has more than 15 years of professional experience with a strong focus on human capital needs, offering a strategic, consultative approach to corporate talent management, retention and performance management processes in support of key organizational business goals. Stephanie is the new Director of Talent Acquisition at BlueCross and oversees both the Corporate Recruiting and the Talent Assessment, Testing and Compliance teams. Stephanie holds a bachelor's degree in paralegal studies and is certified as a Strategic HR Business Partner, Professional Human Resources and SHRM-CP. She is a member of Leadership Columbia's Class of 2020.