BlueCross Employees To Give Back on Day of Service
In 2019, BlueCross BlueShield of South Carolina hosted its first Day of Service for employees. More than 300 employees provided hands-on service to 28 nonprofits across the state.
BlueCross suspended the program the next two years due to COVID-19, but this year, the company is excited to bring the program back. Elizabeth Nkuo-Johnson, director of community relations, shares more about the day.
What is the Day of Service?
Day of Service is an event we introduced in 2019 to engage our employees and celebrate our community through volunteer service. We know our employees have plenty of things they could be doing on their Saturday mornings. But instead, they chose to dedicate 1,300 volunteer hours to nonprofit organizations. For obvious reasons, we had to put this event on hold for the past two years due to the pandemic. Fortunately, many of our employees continued to volunteer and serve, albeit remotely and virtually, whenever they could. We are excited to bring back this event scheduled for Saturday, April 23. We have a total of 15 primarily outdoor volunteer activities that include sorting food, building a home and beautifying areas around Columbia and other locations elsewhere in the state. To keep everyone safe and socially distanced, we are limiting the number of volunteer sites to 15, with 5 – 10 volunteers per location. While this year will be a scaled-back effort, we are excited about the opportunity to serve!
BlueCross employees volunteer all year and give back almost every month. What is different about the Day of Service?
That is what is so great about our employees. Without hesitation, BlueCross employees are exceptionally generous when it comes to not only monetary donations but also donations of their time. Day of Service gives our employees an opportunity to come together with a unified voice and effort to volunteer. The pandemic has prevented so many of us from connecting, not just in the office setting but also during engagement and volunteer activities that were common in the workplace. As we come out of the pandemic, we anticipate this event will be a great way for our work team to connect and serve our great communities.
What is the goal of the Day of Service?
Day of Service achieves several goals. It helps our partner nonprofit organizations raise awareness about their causes, allows them to get some help in completing priority projects, and enables them to form connections with current and potential volunteers. We are especially excited that this event will allow employees to connect outside the office environment and to interact with each other while completing a meaningful task, regardless of each person's role in the office.
Why is it important to BlueCross?
Community service is part of our culture and DNA. As we celebrate our 75th anniversary of providing quality health care services in our state, we also celebrate a history of being a key player in supporting countless nonprofit organizations and community-changing initiatives across our state. Employees expect their employers to support community service and volunteer efforts. Job seekers want to know what type of charitable efforts companies are involved in. Knowing our company supports and provides opportunities to do some good is a great draw for job seekers looking for their next career opportunities.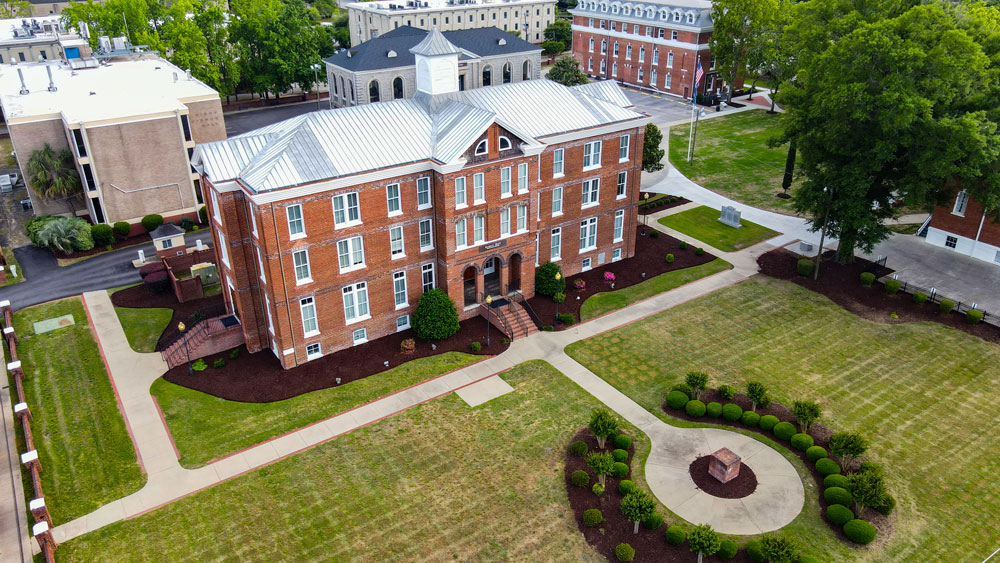 Preserving History, Building a Better Future

Allen University's Waverly Project will give the historic Good Samaritan-Waverly Hospital in downtown Columbia a new place in our modern community. The building was home to the city's only medical care for Black South Carolinians during the Jim Crow era. University President Dr. Ernest McNealey talks to us about the project.

Read More
How BlueCross Gave Back in 2021

As one of the largest companies in the state, BlueCross has a responsibility to give back to the communities it serves. In 2021, BlueCross and its employees helped South Carolinians from the Upstate to the Lowcountry, from the Pee Dee to the Midlands.

Read More
5 Questions With Sistercare

The number of people struggling with intimate partner violence in South Carolina is staggering. October is Domestic Violence Awareness Month. Ann Kita, executive director of Sistercare, answers a few questions about the work her organization does in South Carolina.

Read More
Elizabeth Nkuo-Johnson, director of community relations