5 Questions With Voorhees University
In 2020, BlueCross BlueShield of South Carolina made a commitment to the state's six private, four-year, historically Black colleges and universities (HBCUs). The goal was to help with financial needs to ensure sustainability and help get as many students as possible to begin or continue their education with these institutions.
Voorhees College in Denmark, South Carolina, recently added graduate programs and became a university. Prince Brown, vice president of university advancement, shares how the school is changing and how funding from BlueCross has supported the community.
What is the top priority for Voorhees right now?
This year, we approved our strategic plan through 2027. That plan will revitalize the university. We are also doing a community needs assessment. Based on that, we will see what the Denmark community needs. Typically, colleges and universities are focused on teaching and learning. That is very important. However, we are a valuable component of the Denmark community in other ways, too. We are the largest employer in the city and may be the second largest in the county, which makes us a major player economically, socially and culturally. In this process, we consider our role in the community in shaping the educational and socioeconomic culture here.
As for education, we added a master's program in January. Our strategic plan focuses on our hospitality and tourism, business entrepreneurship and STEM programs. We are also looking at partnering with Denmark Technical College on its nursing program to provide space. We know there is a tremendous need in health care, and we are looking at how we can support that.
What does the future look like for Voorhees?
We think this is just the beginning. Last year, we received a couple of major grants. Much of that will improve the quality and certification of teachers throughout the area, not just in our county but in other counties, as well. The Gaining Early Awareness and Readiness for Undergraduate Program (GEAR UP) sets up sixth through eighth grade students with mentors and tutors to get them on track from middle school through high school for college. Our goal is to make sure these kids are given an opportunity to succeed in life.
How has the funding from BlueCross helped?
At the time, it was during the height of the COVID-19 pandemic. We had to revamp our way of living and service to our students. We had to immediately go online. We were ready for that. We were one of the first HBCUs in the state to go to virtual learning, but many of our students were not ready. They didn't have computers or didn't have access to the internet at home. With the funding from BlueCross, we were able to help them. It helped tremendously with the technology we needed to continue to educate our students.
I speak for the president and all of us here at Voorhees when I say how much we appreciate the support of BlueCross. It has been a struggle. We couldn't provide health insurance to our employees, but because of BlueCross, we are able to do that now.
What do you want people to know about Voorhees?
Voorhees University is truly moving to the next level of excellence. What that means is that we are moving into community service and leadership in addition to our teaching and learning platform. Our Becoming Beloved Community Initiative involves six major centers of excellence. One will focus on rural community development, where we work with rural areas to get involved and engage in computer literacy. For example, we're working to get sufficient bandwidth in the community so people have access to speedy internet.
Why is Voorhees University important to the community you serve?
We have a significant role in the community alongside churches, local businesses and the government. We are the educational leader in our community. We are also an economic stimulator and employer, and we are the intellectual piece of the community. We can and do improve the quality of life for people in this area.
Preserving History, Building a Better Future

Allen University's Waverly Project will give the historic Good Samaritan-Waverly Hospital in downtown Columbia a new place in our modern community. The building was home to the city's only medical care for Black South Carolinians during the Jim Crow era. University President Dr. Ernest McNealey talks to us about the project.

Read More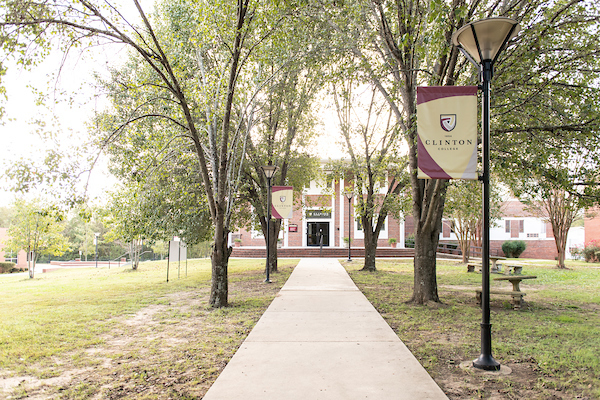 Preparing Students for Successful College Experiences

Funding from BlueCross to support the state's private, four-year historically black colleges and universities is helping Clinton College prepare first-year students for college.

Read More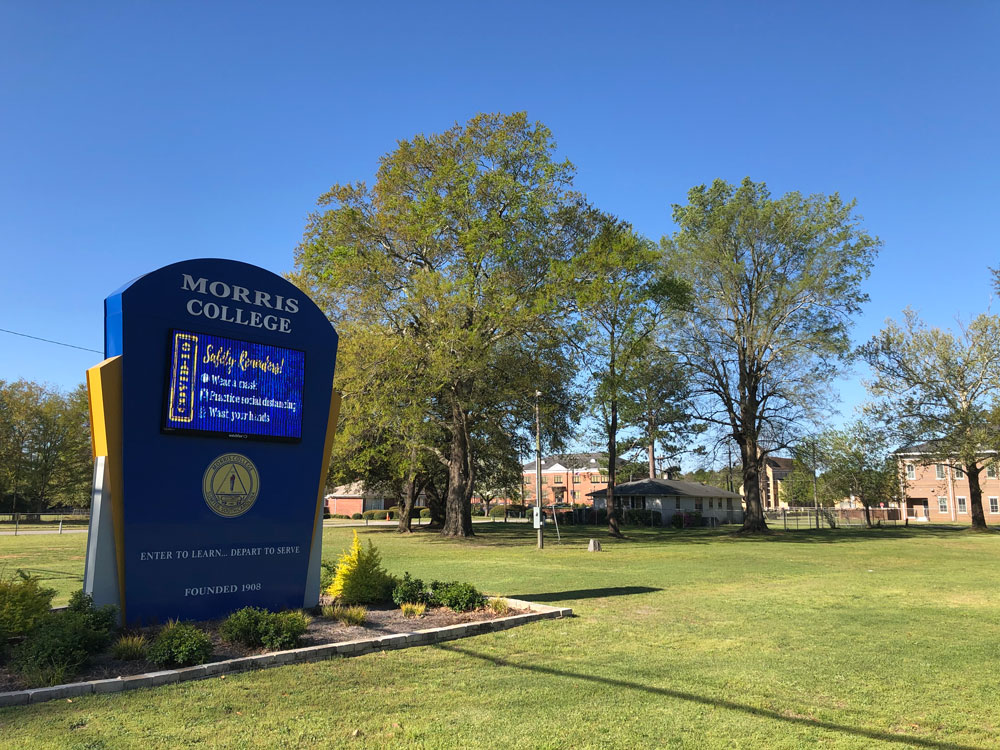 Funding Helps Student Stay On Track

The last year has been difficult for a lot of South Carolinians. It is particularly true for one nontraditional Morris College student who found a little help thanks to BlueCross. As an older, nontraditional student she was working, attending classes and taking care of her family. With just a few months left before she finishes her degree program, she was struggling to make ends meet and pay her mortgage.

Read More