How BlueCross Gave Back in 2021
BlueCross BlueShield of South Carolina has been embedded in South Carolina for 75 years. As one of the largest companies in the state, it has a responsibility to give back to the communities it serves.
In 2021, BlueCross and its employees helped South Carolinians from the Upstate to the Lowcountry, from the Pee Dee to the Midlands.
Supporting the whole community
Since 1999, BlueCross has supported Sistercare, a Midlands-area nonprofit that helps individuals who face intimate partner violence. Executive Director Ann C. Kita shared how South Carolinians can help their families, friends and neighbors who may be struggling with domestic violence.
The company has hosted an annual employee campaign for United Way for decades. This year, our employees raised $2.6 million for United Way of the Midlands.
"The theme for this year's United Way giving campaign was 'The future is unwritten. Change someone's story,'" says Sandy Smith, BlueCross employee and United Way committee chair. "With the continuing impact of the [COVID-19] pandemic, the needs are greater than ever. Our employees really rallied behind this year's theme and responded to the call to help those in need write a new ending to their stories."
Our employees also give to area nonprofits during Midlands Gives, an annual giving campaign hosted by the Central Carolina Community Foundation to encourage philanthropy in the community. This year, BlueCross employees gave $41,367 for a total of 456 donations to local organizations. The company awarded five nonprofits with the Board Leadership Prize. Meet this year's winners: Richland Library, Dream Riders, Patter Pets, Free Medical Clinic and the Shepherd's Center of St. Andrews.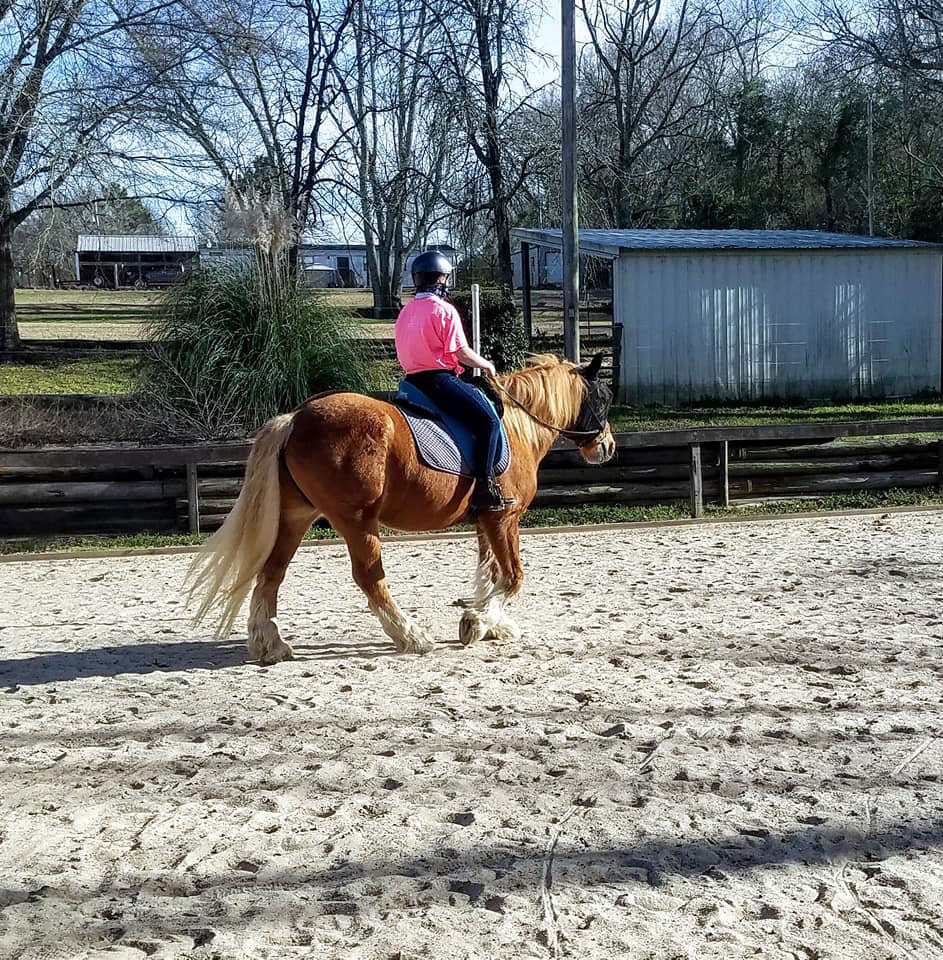 Pandemic aid
To help address the pandemic in the state, BlueCross expanded its leave policy to include paid time off for employees to volunteer at approved COVID-19 vaccine administration sites. Nearly 150 employees volunteered at multiple vaccinations sites in Columbia and Greenville.

The company also continued its support of the American Red Cross to aid the organization's mission to collect lifesaving blood during the pandemic. Blood donations support not only patients who need transfusions for treatment but also patients currently battling COVID-19. BlueCross allows employees to take time to donate blood and encourages donation. It also gave $150,000 to the Red Cross this year.
"With so many stories about the pandemic's effects, the challenge of maintaining a healthy blood supply often falls below the headlines and easily gets lost. Nevertheless, the need is real. I am proud of BlueCross for being such a good corporate citizen and providing funding to the Red Cross during this period. I know the difference that it makes," says Bruce Hughes, president of BlueCross' government programs and long-time board member of the American Red Cross of South Carolina.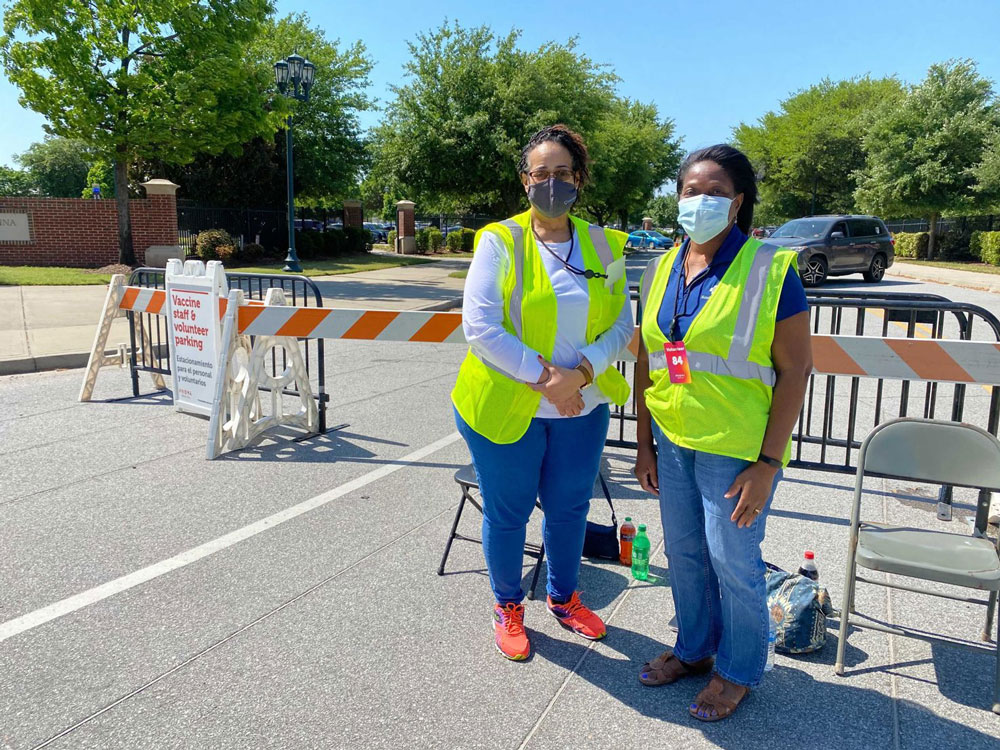 Addressing food insecurity
Food insecurity is a growing issue in South Carolina. More than 300,000 people in the state experience hunger.
Earlier this year, our employees donated more than 25,000 meals to three different food banks across the state: Harvest Hope Food Bank, Golden Harvest Food Bank and Lowcountry Food Bank. These meals will help feed hungry families, children and local seniors in South Carolina.
The company has also supported the Charleston Parks Conservancy's community garden program, which has donated 17,000 pounds of fresh fruits and vegetables to area food pantries and benefited more than 2,000 people. Here's more about what the organization is doing in the community.
The BlueCross BlueShield of South Carolina Foundation supported the SC Roadmap to Food Security Learning Collaborative. The partnership of community-based organizations and medical providers is part of a larger strategic plan to address social determinants of health for South Carolinians that includes providing access to enough healthy foods.
Confronting inequality
Last year, BlueCross made a long-term commitment to South Carolina's six, four-year historically Black colleges and universities to address inequality in the state. This year, we spoke with a student at Morris College who was able to stay in school to finish her degree because of this support. At Clinton College, the funding helped prepare first-year students for college through a bridge program.
The Foundation also made a commitment to improve inequality in the state through a grant that will provide scholarships for underrepresented students at the University of South Carolina School of Medicine Greenville. The 10-year grant, the longest in the Foundation's history, will help train and retain minority students pursuing careers in medicine. Award recipients will receive full-tuition scholarships for four years and agree to practice medicine within South Carolina for at least four years after graduating.
BlueCross is also proudly a founding donor for the new International African American Museum in Charleston. After 20 years of planning, the museum is now slated to open its doors to visitors next summer.
"This museum will be more than a building of historical artifacts. It will be a bridge that connects our past to our present and future," says BlueCross President and CEO David Pankau. "It will prompt difficult yet critical conversations with each other, and it will provoke deep introspection within ourselves — all with the goal of helping each of us find our purpose and place on the path to a more just society."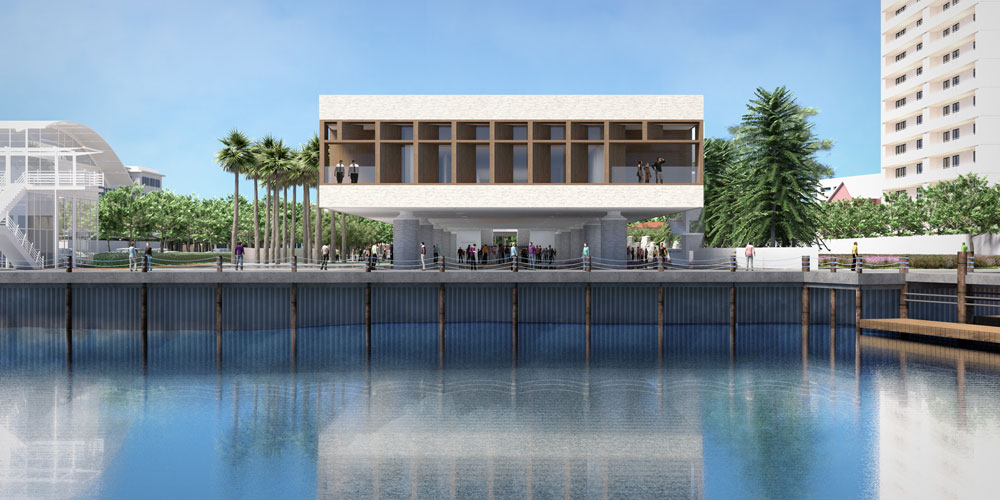 Mental health care matters
If the pandemic has taught us anything, it is the importance of mental health care. This year, BlueCross employees donated $5,371 to the National Alliance on Mental Illness, the nation's largest grassroots mental health organization. The national nonprofit is made up of more than 600 local affiliates working to raise awareness and provide support and education for individuals affected by mental illness.
Similarly, the Foundation awarded new funding to address the growing health crisis of suicide. The grant to the South Carolina Department of Mental Health will help launch South Carolina Communities of Care, a new and innovative statewide program to expand suicide prevention training in the Palmetto State among various community groups, including schools, faith-based groups, public organizations, nonprofit providers and others.
Building a better future
The company has also worked to provide new opportunities and support for South Carolina's children.
This year, BlueCross supported Camp Cole, a camp and retreat in the South Carolina Midlands that creates a safe, accessible and inspirational gathering place where groups can connect, share, encourage and shine. It is a fully accessible camp for children, teens and adults facing serious illnesses and other life challenges.
BlueCross also offered support to a community in Marion County that is creating hope from tragedy. County officials and local residents came together to celebrate the official grand opening of Amazing Grace Park. The 3-acre park is home to a museum, playground, walking trails and pavilion dedicated to the memory of Reverend Senator Clementa "Clem" Pinckney. Pinkney was one of nine people killed in the 2015 shooting at Mother Emanuel AME Church in Charleston.
"Out of the unforgettable tragedy at Mother Emanuel AME Church, the Amazing Grace Park serves as a symbol of unity and strength. BlueCross is proud to support this park as it honors the lives lost and serves as a place for everyone in the surrounding communities to come together and enjoy outdoor activities in a safe environment," says Elizabeth Nkuo Johnson, community relations director.
Diabetes Free SC
More than 500,000 South Carolinians have been diagnosed with diabetes. The disease is more prevalent in minorities, and Black South Carolinians are twice as likely to die from the disease as white South Carolinians.
Diabetes Free SC (DFSC) is a long-term commitment to reduce health disparities and improve the lives of all South Carolinians with diabetes. The initiative was launched by the BlueCross BlueShield of South Carolina Foundation in 2020 and expanded its footprint in the past year.
One focus of DFSC is preventing diabetes in pregnant women and improving birth outcomes for women with diabetes. The initiative developed and funded two prenatal programs to help women by creating a "one-stop shop" for prenatal and postnatal care.
DFSC also expanded its efforts with two new programs. The Community Health Worker project aims to improve diabetes prevention and management programs at health centers throughout the state. Funding from DFSC will allow for diabetes-focused community health workers to be added to the programs.
The second new program supported by DFSC this year is the South Carolina Surgical Quality Collaborative (SCSQC) Diabetes Initiative. This initiative aims to optimize the health of people with diabetes or who are at risk of diabetes before they have planned surgery. Support from DFSC will allow for specialist teams to provide patients specialized care before their scheduled surgery and during their recovery after surgery.
5 Questions With Sistercare

The number of people struggling with intimate partner violence in South Carolina is staggering. October is Domestic Violence Awareness Month. Ann Kita, executive director of Sistercare, answers a few questions about the work her organization does in South Carolina.

Read More
Preparing Students for Successful College Experiences

Funding from BlueCross to support the state's private, four-year historically black colleges and universities is helping Clinton College prepare first-year students for college.

Read More
5 Questions With Charleston Parks Conservancy

Charleston is one of South Carolina's most recognizable cities and a top tourist destination in the Southeast. The Charleston Parks Conservancy, a private nonprofit that helps maintain the city's parks, creates community programming to get people outside and into the parks. Samantha Scott, corporate relations manager, discusses the organization's work in the community.

Read More