Gadsden's Wharf in Charleston Harbor has many stories to tell. Once a major port for ships transporting slaves from Africa, the site played a key role in one of the most shameful chapters in American history. It will soon be home to a museum that will celebrate African American history, culture and global impact.
"Secretary of the Smithsonian Lonnie Bunch reminds us that history must be told where it happened," said Dr. Elijah Heyward III. Heyward serves as chief operating officer of the International African American Museum (IAAM). A project 20 years in the making, the museum will welcome its first guests in a little over a year.
"We say that the museum tells the untold stories of the African American journey in one of the country's most sacred spaces," said Dr. Bernard Powers, Museum interim chief executive officer. More Africans brought to North America entered through Charleston compared to any other port, he said. "This is sacred ground for those people who made their first footfall in America right there."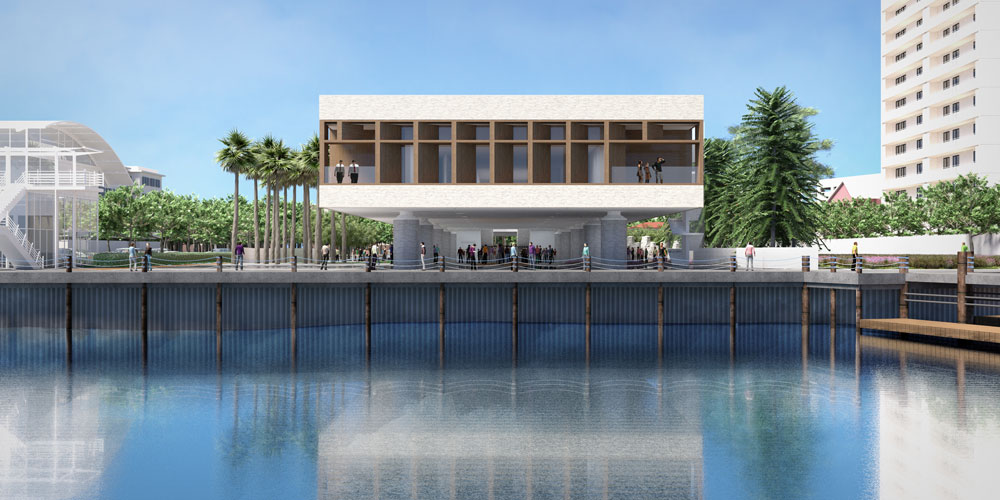 Rendering of new International African American Museum. Courtesy of Pei Cobb Freed & Partners.
A vision is born
The museum was spearheaded by 10-term Charleston mayor Joe Riley. His first run for mayor in 1975 was inspired in part by his desire to elevate civil rights in Charleston.
"My overarching interest was in achieving racial progress and making the city a place for everyone," Riley said. But even with that view, there was much that Riley didn't know about the region's history in the slave trade. His eyes were opened when he read "Slaves in the Family" by Edward Ball in the late 90s.
"I'd grown up in Charleston, I'd studied civil rights, I'd worked in support of the civil rights movement," Riley said. "But I didn't know the history that so substantially occurred in the Lowcountry of South Carolina.
Planning begins
In January 2000, Riley announced plans to build an African American museum in Charleston. This began 20 years of planning, organizing and fundraising. The project picked up support from key backers, such as Congressman James Clyburn.
"The International African American Museum serves as a vital resource for telling the full story of the Black experience in this country," Clyburn said. "The story began when more than half of enslaved Africans entered this country through the Charleston Harbor. Yet that inauspicious beginning led to generations of African Americans, whose experiences and contributions are essential to America's greatness."
Many individuals, foundations and companies worked through the years to pave the way for the museum, Riley said. BlueCross BlueShield of South Carolina first came aboard to support the museum in 2015 as a founding donor. "We are so grateful for the generous support that we've received from BlueCross BlueShield of South Carolina," Riley said.
"This museum will be more than a building of historical artifacts. It will be a bridge that connects our past to our present and future," said BlueCross President and CEO David Pankau. "It will prompt difficult yet critical conversations with each other, and it will provoke deep introspection within ourselves — all with the goal of helping each of us find our purpose and place on the path to a more just society."
Immersed in history
Museum designers say the building is "rhetorically silent." This means that its design isn't symbolic. Instead, its location speaks volumes. Architects are showcasing that location with a raised design. Eighteen huge pillars support the 40,000-square-foot museum. This creates space for the memorial gardens below, on the hallowed grounds where so many Africans first stepped foot on American soil. "It's going to be breathtaking," Riley said.
Windows on the building's east side will face the harbor and the Atlantic Ocean. Visitors will see the routes slave ships took. The entire area is steeped in history, Heyward pointed out. Fort Sumter, where the Civil War began, and the USS Yorktown World War II aircraft carrier are both visible from the museum.
"There are all these ways in which we're hoping to bring together parts of our American story from one location," Heyward said.
'A frame of reference'
In spite of the pandemic, construction is running on schedule. Work is now focused on the inside of the building, Powers said. This includes exhibit design and the visitor experience. Exhibits and galleries will range from pre-colonial Africa to the present day. "The story continues to unfold even as we're chronicling it," Powers said.
Given that wide scope, Powers doesn't expect to be able to tell the whole story of the African American experience. Instead, the museum will be a "point of orientation."
"We'll give the visitor a frame of reference," Powers said. "Once they've gone through, we hope they've whetted their appetites. They'll be in a better position to understand elements in the Black experience. We also hope they will go on to visit other relevant sites."
Organizers hope the museum will inspire people to work for social justice while also sharing remarkable untold stories.
"The Museum tells the stories of people like Robert Smalls, who I believe to be the most consequential South Carolinian to ever live, and Harriet Tubman, whose most successful escapades were along the Combahee River in South Carolina's Lowcountry," Clyburn said. "Their narratives are rooted in the institution of slavery but blossomed into consequential American stories that must be told. This museum is essential to helping us learn the valuable lessons of our difficult past and to providing visitors with uplifting experiences that will help us build a better future."
Riley said the museum is a rare chance for a community to create something that's meaningful for the entire country. It sheds light on a story that's hard to hear, but vital to confront.
"I think for America to know the full story of our country is very important," Riley said. "It's a story with harshness and difficulty and brutality and heartbreak, but it's also a story of inspiration and courage and creativity and fortitude."
To learn more, visit the IAAM's website. Charter memberships start at $25.
20 Ways BlueCross Gave Back in 2020

This year has been full of "unprecedented times" and an "abundance of caution." While most aspects of our daily lives changed when the pandemic began, BlueCross BlueShield of South Carolina has continued to support the communities it serves. Here's how BlueCross and its employees invested in South Carolina in 2020.

Read More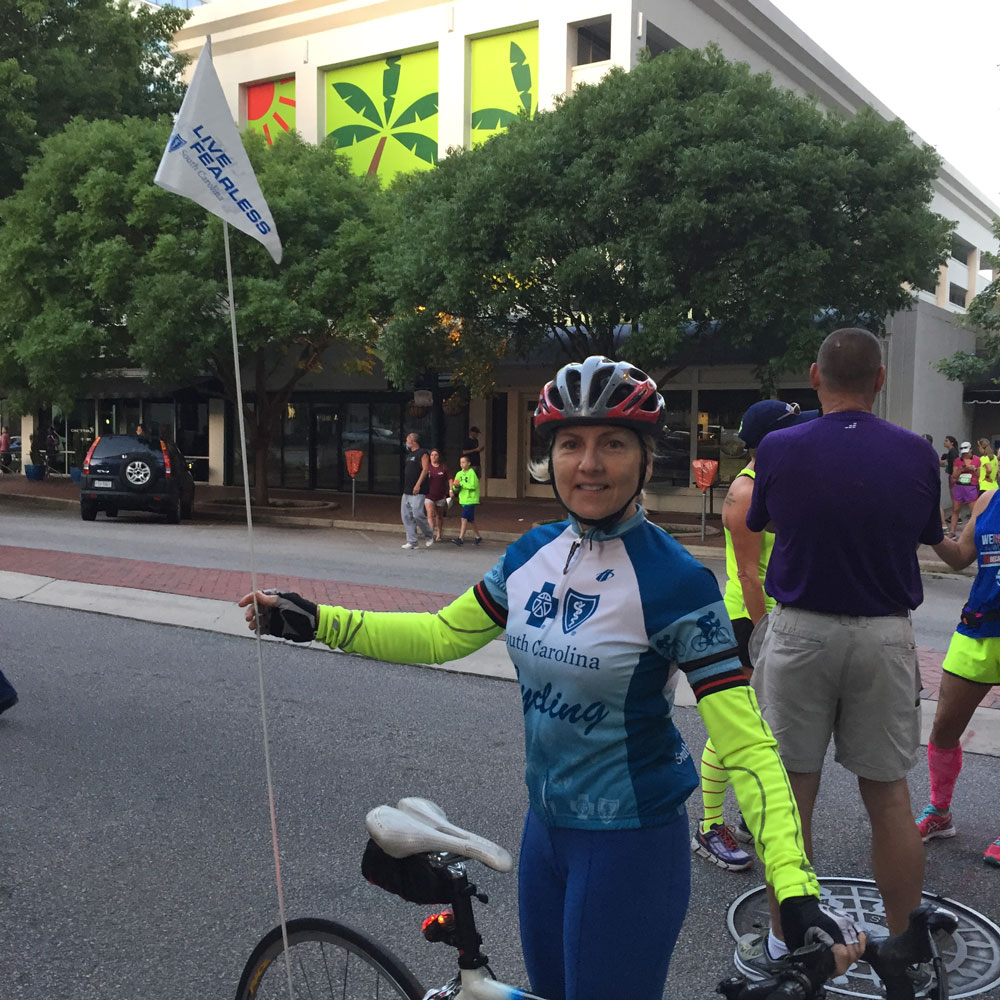 Volunteering Changes Lives

This October, BlueCross focuses on thanking its employee volunteers who give so much all year. Susan Forrest, a community relations specialist, has been volunteering for as long as she can remember.

Read More
7 Questions With United Way of the Midlands

Every year, BlueCross employees give generously to the United Way of the Midlands as part of an annual giving campaign. United Way leaves a big imprint across the community, helping underserved populations throughout the Midlands. Sara Fawcett, president and CEO, answers some questions about the role the organization plays in the community and how it has responded this year to changing circumstances of those in need.

Read More