September is Healthy Aging Month, a good time to focus on creating habits that can improve physical and mental wellness for everyone as they age.
One of BlueCross BlueShield of South Carolina's certified health and wellness coaches offers some advice for boosting your well-being as you grow older.
Seek preventive care
Schedule regular checkups with your doctor. Get your teeth cleaned every six months to protect your teeth and gums. Schedule routine eye exams and cancer screenings such as colonoscopies and mammograms. Get vaccinated.
"All of these things can help prevent complications in the long run," says Megan Havird, a registered nurse at BlueCross.
Start young
Young people can build a healthy foundation to help them as they age. Seeking professional medical care for health risks early can prevent complications in the future, Havird says.
"If you start out while you're young, you would be able to get on top of things earlier versus trying to play catch-up when you're older," she says.
Even teenagers can start with a good skin care routine. In your twenties, have regular visits with a doctor to build a rapport and identify any health concerns early.
"In your twenties, you're focused on aging gracefully, compared to when you are older and focused on function. In your twenties, picture the lifestyle you want as an older individual. Think about what you are doing now to contribute to that lifestyle," she says.
Get vaccinated
Routine vaccinations do not stop at childhood. The Centers for Disease Control and Prevention (CDC) recommends various vaccines for people at all stages of life. BlueCross' medical experts share insight on routine vaccinations on our blog.
For example, teenagers and young adults should get the human papillomavirus (HPV) vaccine, which can prevent HPV and ovarian cancer later in life. The CDC recommends the vaccine for 11- and 12-year-olds in a two-shot series. A three-shot series is needed for those with weakened immune systems and those over 15.
All adults should get an annual flu shot. Read more about the flu and the flu shot on our blog.
Wear sunscreen
Protecting your skin throughout your life is important, starting when you are young. Skin cancer is one of the top five cancers in South Carolina but there are ways to prevent it. Use sunscreen with a broad-spectrum sun protection factor (SPF) of 15 or higher every day. Visit a dermatologist regularly for skin checkups.
Drink water
Everyone needs to drink water daily. Water is important for bodily function. Havird says to discuss water intake with your doctor because everybody needs different amounts of fluids. A good rule of thumb is to drink one-third of your body weight in ounces every day. Monitor for signs of dehydration.
"Many medications the older population often takes can cause dehydration. As you age, your appetite and thirst diminish. Staying hydrated is essential for the body's functions and for lubricating joints," Havird says.
Be active
Physical activity is important for everyone. The American Heart Association recommends 2 1/2 hours of physical, aerobic activity each week or about 30 minutes, five days a week.
Strength training two days a week also helps with maintaining muscle since muscle mass diminishes as you age. Walking is a good way to increase physical activity and improve health. Studies show taking 8,000 steps or more a day compared to 4,000 steps was associated with a 51 percent lower risk of death from all causes.
Maintain mental health
Typically, people think about dementia when it comes to mental health and aging. There are things you can do as you age to increase mental acuity and wellness.
Getting good sleep is one way to improve mental health and lower stress levels. Getting adequate sleep can be challenging as you age. Not napping during the day can help with nighttime sleep. Exercising in the morning and turning off electronic devices can also help with sleep.
"Keeping your mind active and staying social also improve mental health," Havird says.
"It's important for people to feel like they are wanted and valued as they age. Maintaining a good, healthy lifestyle can keep you active in society," she says. "The more you take care of yourself when you are younger, the longer you have that function and autonomy."
The CDC and the American Heart Association are independent organizations that provide health information you may find helpful.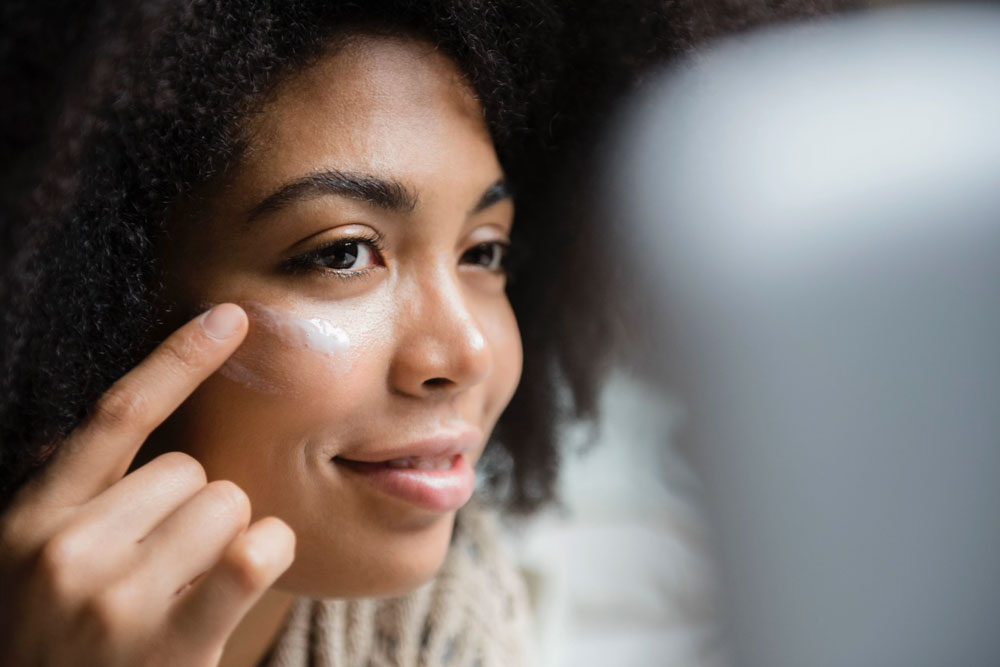 The Importance of Vaccines and the Flu Shot

Undoubtedly, vaccines have been on everyone's mind since the start of the pandemic. Here are the basics on vaccines and the flu shot and why you should make sure you and your family members are up to date on your vaccines.

Read More
Eye Care Basics

Vision problems are not uncommon. Vision loss can be prevented with proper treatment and early diagnosis. A BlueCross doctor answers common questions around taking care of your eyes.

Read More
Have a Healthy Heart: Tips for Eating Well

For Heart Health Month, take time to focus on your cardiovascular health by making healthier food choices. One BlueCross care manager offers tips for how to eat well for heart health.

Read More