6 South Carolina Trails for the Whole Family To Explore This Spring
It is the perfect time to get outside for a hike as spring arrives in the Palmetto State. If you're not an experienced hiker, you can still get outside for a walk in nature. Across the state, plenty of trails are welcoming for beginners.
Spoonauger Falls — This trail in the Upstate is part of the Chattooga River watershed. A half-mile hike in the Sumter National Forest clocks in at 20 minutes for a family-friendly trip to see the 50-foot falls.
Boardwalk Loop Trail — Exploring the state's only national park, Congaree National Park, is a no-brainer. The loop measures 2.6 miles, starting on an elevated boardwalk that leads into hardwood forest. With benches and wheelchair and stroller accessibility, it offers an opportunity for everyone to get outside to explore nature.
Pinckney Island Ride Trail — In the Lowcountry near Beaufort, check out the Pinckney Island National Wildlife Refuge. It offers several hiking or biking trails that are ideal for observing wildlife. The ride trail is a 4.1-mile loop with a lake view. It is good for all skill levels.
Conway Riverwalk — In the Pee Dee, take your dog for a walk on the Conway Riverwalk along the Waccamaw River. This 1.3-mile trail is great for kids and dogs, too.
Landsford Canal Trail — Along the Catawba River, spy rocky shoals spider lilies in the spring. Peak bloom season is throughout May and June, but the family-friendly hike is beautiful any time. The canal trail follows the Landsford Canal, which was built in the 19th century.
Beaver Run Trail — In McCormick, a gently rolling out-and-back trail along the lake shore offers an opportunity to watch a variety of wildlife. The trail is 2.5 miles overall and is family-friendly.
A few things to consider before you go:
Always stay on the trail and never leave the path.
Be prepared with water, food and any gear you might need.
Take a map with you in case you lose cellphone service.
Leave the area as you found it by carrying your trash out with you.
Don't disturb or feed wildlife.
For more hiking recommendations, check out Discover South Carolina and the South Carolina state parks website.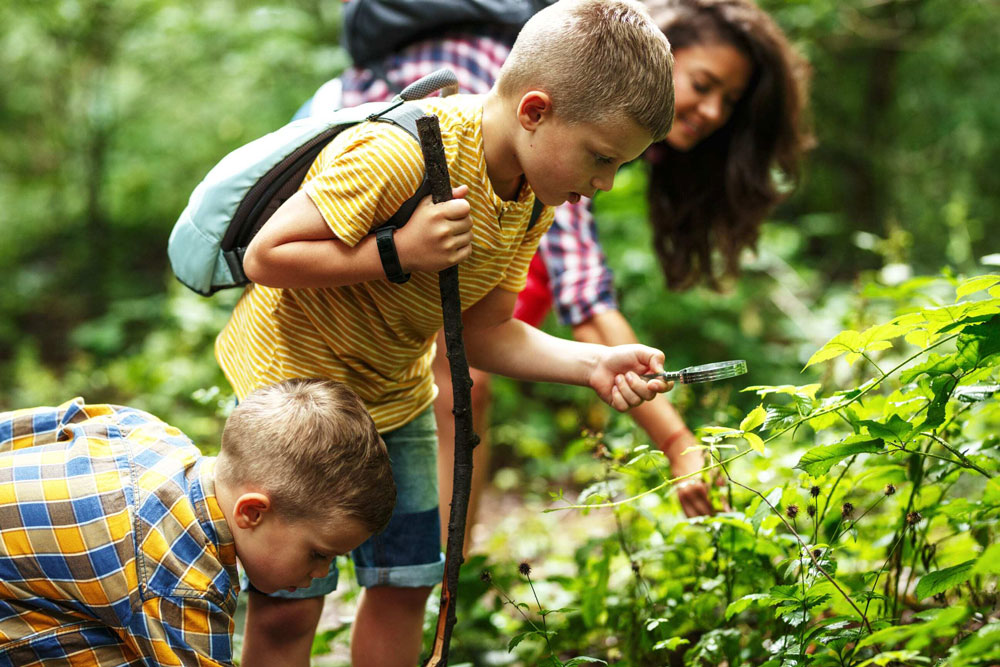 How to Build a Daily Walking Habit

Get started this winter with a daily walking habit that can help you live healthier and happier. We share some ideas to get started on a new habit.

Read More
Go for a Spin This Bike Month

National Bike Month every May is the perfect time to get back in the pedals. The benefits of biking are numerous. It is good for your physical and mental health. It is good for the environment. It can also be a great way to get outside to explore the Palmetto State.

Read More
Get the Perfect Shot

As the weather gets better and the sun lasts longer, there are more opportunities to get outside for fresh air, sunshine and healthy activity. We spoke with a few local photographers and social media influencers to some tips for how capture a flawless frame while exploring the natural beauty of the Palmetto State.

Read More