As the weather gets better and daylight lasts longer, there are more opportunities to get outside for fresh air, sunshine and healthy activity. It's also a good time to catch the perfect picture for your social media feed.
We spoke with a few local photographers and social media influencers to get some tips for how capture a flawless frame while exploring the natural beauty of the Palmetto State.
Shanika Pichey, @shanikapichey
Mother Nature's inspiration is endless. Sometimes it can be overwhelming trying to get that perfect photo. First, don't get so consumed with getting that perfect shot that you don't enjoy the outdoors. We get outside to feel free and leave our worries behind (and the fresh air is top notch).
But it's totally understandable to want to have a photo (or 100!) to document the moment. Here are a few suggestions:
Research your spot. There are great apps and websites where other visitors have shared their experiences and photos. This will let you know what to expect.
Get low or get higher. Crouch down or climb up to see your surroundings from a different perspective.
Visit the same place throughout the year. As the seasons change, so do the colors of the landscape. I am someone who prefers a moody look to my photos so the colder months and overcast days are my favorite.
Get in close. Cropped shots where the focus is on an object closest to my camera is some of my favorite. Play around with distance. Maybe your camera isn't able to get all the trees, but you can focus on one or a cluster.
Be aware of your surroundings. We all want to get that great shot, but we don't want to walk into an intense spider web or put yourself in danger. Plus, a big part of being in nature is appreciating it.
Go at different times of the day. The sun and light continue to change throughout the day and the trees make the perfect natural filters for reflecting lights.
If you're looking for a good place to start testing your skills check out the Cayce Guignard Clay Quarry Loop. It is fairly moderate so beginners and experienced hikers will enjoy the trail. There're a lot of spots to stop to sit and take photos. Depending on when you go, the swampy areas will be a beautiful blue-green, the lily pads are abundant and you may even see an alligator. Also, you'll spot some relics along the way.
Find @Shanikapichey on Instagram.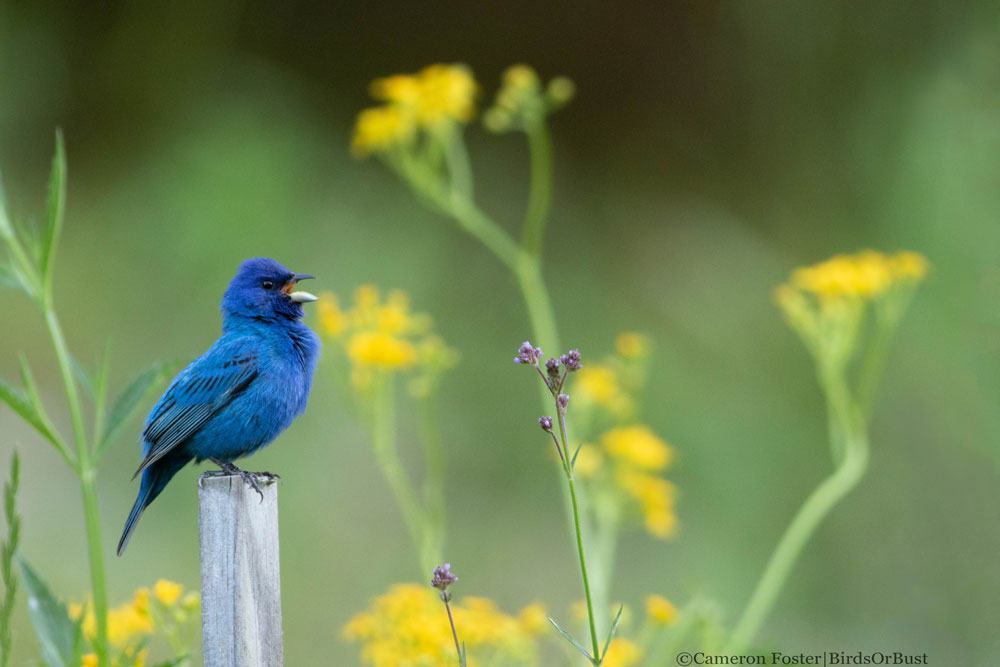 Cameron Foster, @birdsorbust
The key to capturing a great image in the outdoors is getting out there early, especially in the warmer months. Getting out at sunrise or sunset provides you with opportunities to see wildlife when it is most active.
Once you're getting out earlier, learn to read your light. It's a skill that takes time to develop. By simply paying attention to light and how it hits your subject or background you can really begin to capture high quality images.
Knowing your subject is very helpful as well. For example, when I was photographing the Indigo Bunting (in the featured photo) I knew that they prefer forest edge habitats and that they frequently sing on perches to establish territory. I put myself in a position to photograph that bird with the sun at my back to better illuminate the subject.
Find @birdsorbust on Instagram.
Chamal Mediwaka, @chamalthecamel
As much as we enjoy exploring the outdoors, most of us love to take photos as memories and to share our experiences with friends, family and the community. Keep in mind that the most important thing would be to capture the environment.
One activity I enjoyed recently was getting out to explore the Edisto River's scenic trail by canoe at the Aiken State Park. Here're some tips for how to get a good picture while canoeing:
Document the moment. If you are with friends, you can ask them to take a photo of you from the take-out dock and return the favor. If you're alone, take a selfie from your starting point.
Try taking photos horizontally and vertically while trying different modes to get the best experience.
Carry a dry bag. When you're on the water, you don't want your keys, electronics or other valuables to get wet. Simply pack them away in a special waterproof bag to keep them dry.
Be respectful of others, follow safety guidelines like wearing a life jacket, and prepare in advance. Plan your route by knowing where you plan to put in and take out your boat. You can rent boats from the park for a small fee.
And finally, it's South Carolina — take some bug spray with you.
Find @ChamalTheCamel on Instagram.
Find more ideas for getting out to explore our state on our blog.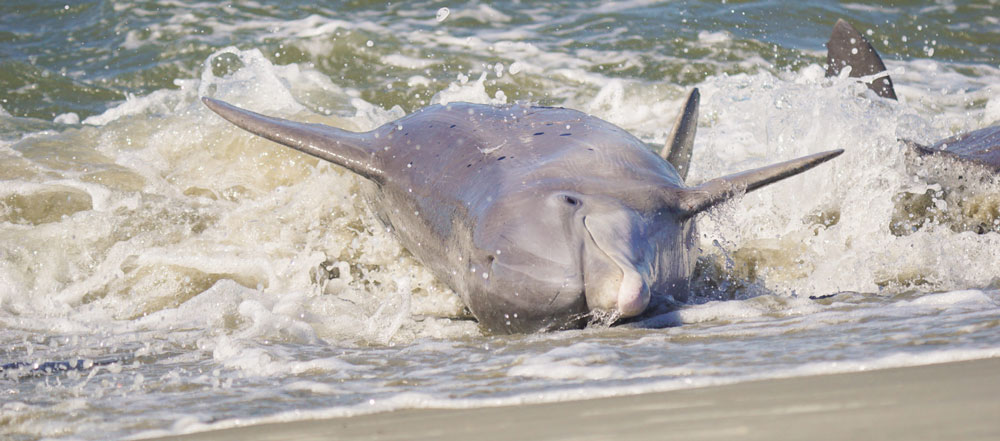 5 Things To Add To Your South Carolina 2021 Bucket List

Milo Anderson, an Experience Columbia ambassador and creator of Milo's Wildlife, an online guide for wild travels, knows how to explore his own backyard. As you make your New Year's resolutions or 2021 bucket list, here are few of his favorite places in the state to add to your list.

Read More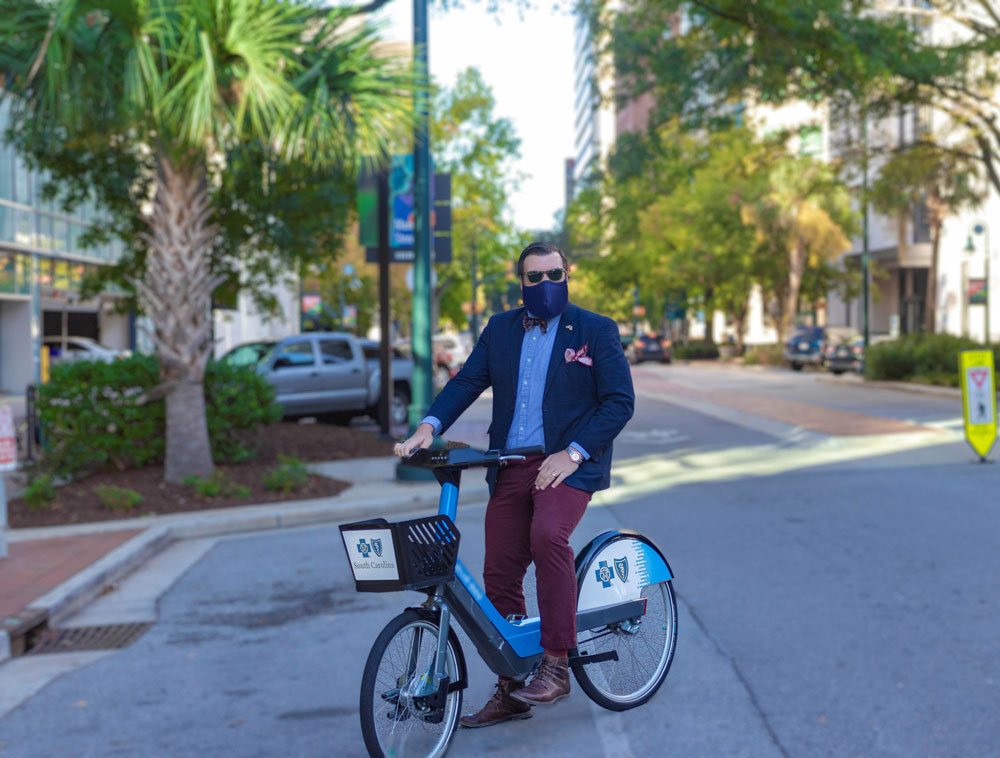 How to Ride Blue Bike SC Safely During the Pandemic

If you want to get outside and explore Columbia but stay safe while social distancing, look no further than Blue Bike SC. The bikeshare program in downtown Columbia has taken precautions to keep riders safe as they explore the city. Here are a few things to know when riding Blue Bike this summer.

Read More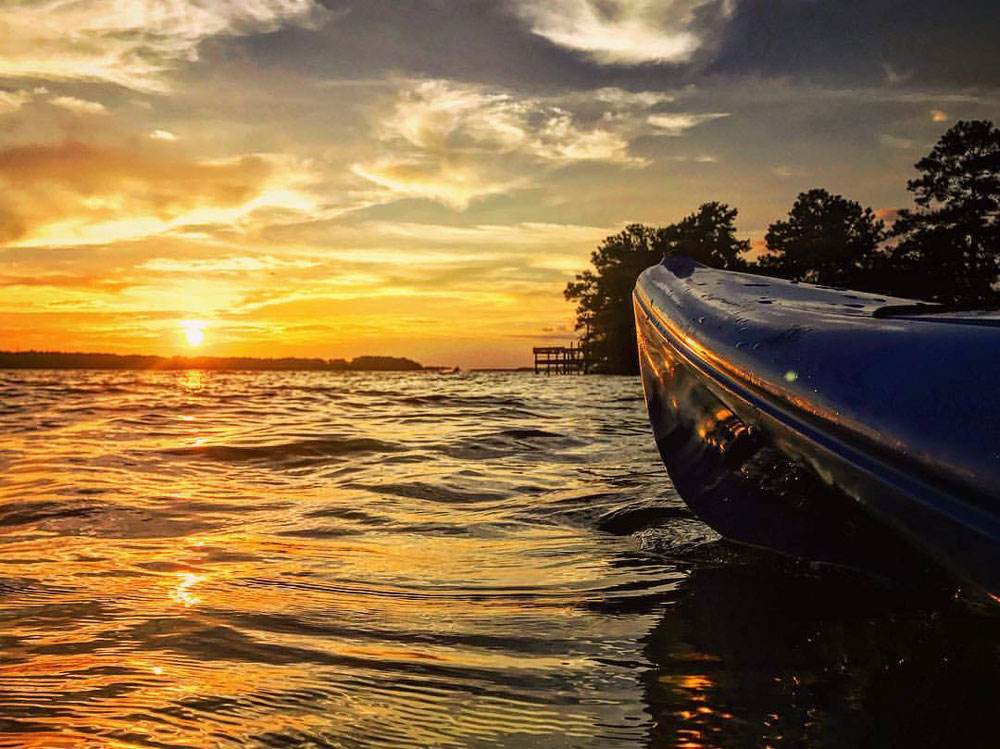 How to Get Outside While Social Distancing

Many South Carolinians have spent the last year at home practicing social distancing recommendations. As the weather gets nicer and warmer, people may be thinking about how to get outside to explore our state safely. Here are a few things to think about when planning how to explore South Carolina safely.

Read More