Get Outside — Even During Winter
Getting outside to take advantage of South Carolina's natural resources is a good idea — even during the winter months. Winter in South Carolina can be mild, which makes getting outside an even better way to get active.
Here are a few ways you can get out and explore our beautiful state without looking very far —or spending a lot of money.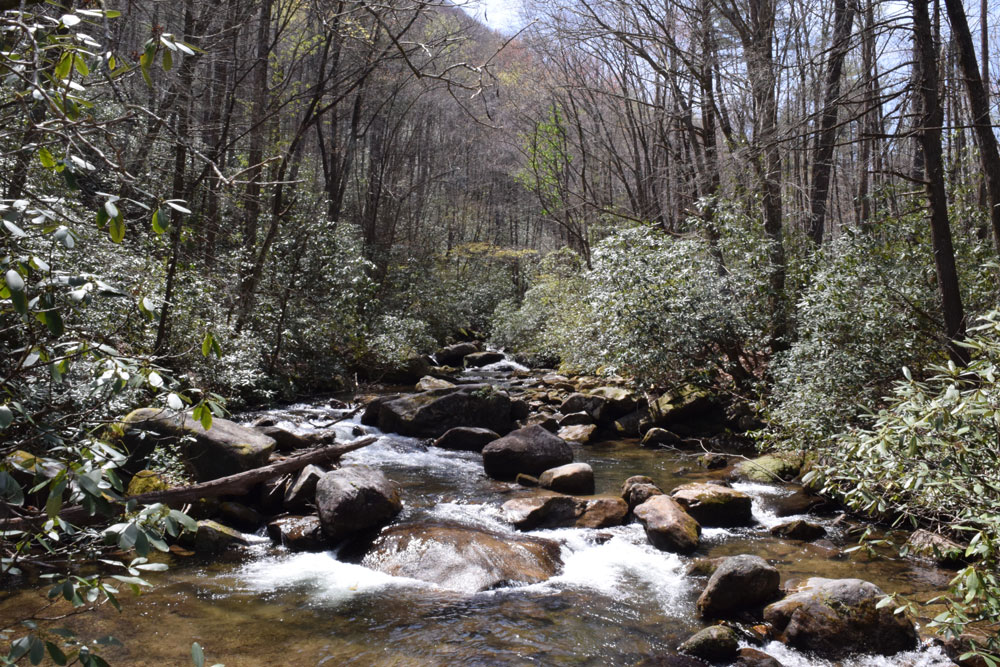 1. Visit one of our beautiful beaches.
Typically, the beaches in the state can be warmer than other parts of South Carolina. Visit any of the South Carolina state parks on the ocean: Myrtle Beach, Huntington Beach, Edisto Beach or Hunting Island.
"Any of the coastal parks are good for the winter months. They can be less crowded, and you will find fewer bugs! It can be a good time to beachcomb," says Gwen Davenport, sales and marketing manager with the South Carolina State Park Service.
2. If you can't make it to the beach, get out to see any of the 47 state parks.
"We have a park in almost every county of the state. There is a South Carolina state park not too far away," Davenport says.
In the Upstate, visit Jones Gap, Caesars Head or Oconee Station to see the waterfalls. In the Midlands, explore Sesquicentennial, Poinsett or Goodale.
"With South Carolina weather, and some really nice, warm days during the winter, any park is nice," she says.
If you happen to visit on a colder day, several state parks have indoor exhibits to explore. Tour the historic homes at Hampton Plantation, Redcliffe Plantation or Rose Hill Plantation to learn more about South Carolina history. Charles Towne Landing has hands-on exhibits in the Visitor Center. There are nature centers to explore at Hunting Island and Myrtle Beach. And there is an Environmental Learning Center at Edisto Beach State Park.
3. Go for a picnic.
Grab your favorite sandwiches or snacks and pack a lunch to enjoy outside. Most of the South Carolina state parks are great spots for outdoor picnics, which can be even more kid-friendly with playgrounds.
4. Take Blue Bike for a spin.
The milder temperatures of a Carolina winter can be the perfect time to try out the Blue Bike bike share program in Columbia. Pick one up at the Columbia Canal Riverfront park and pedal around the city's riverfront path. Or unlock one at Gervais and Main streets to pedal around the State House and the bustling downtown area.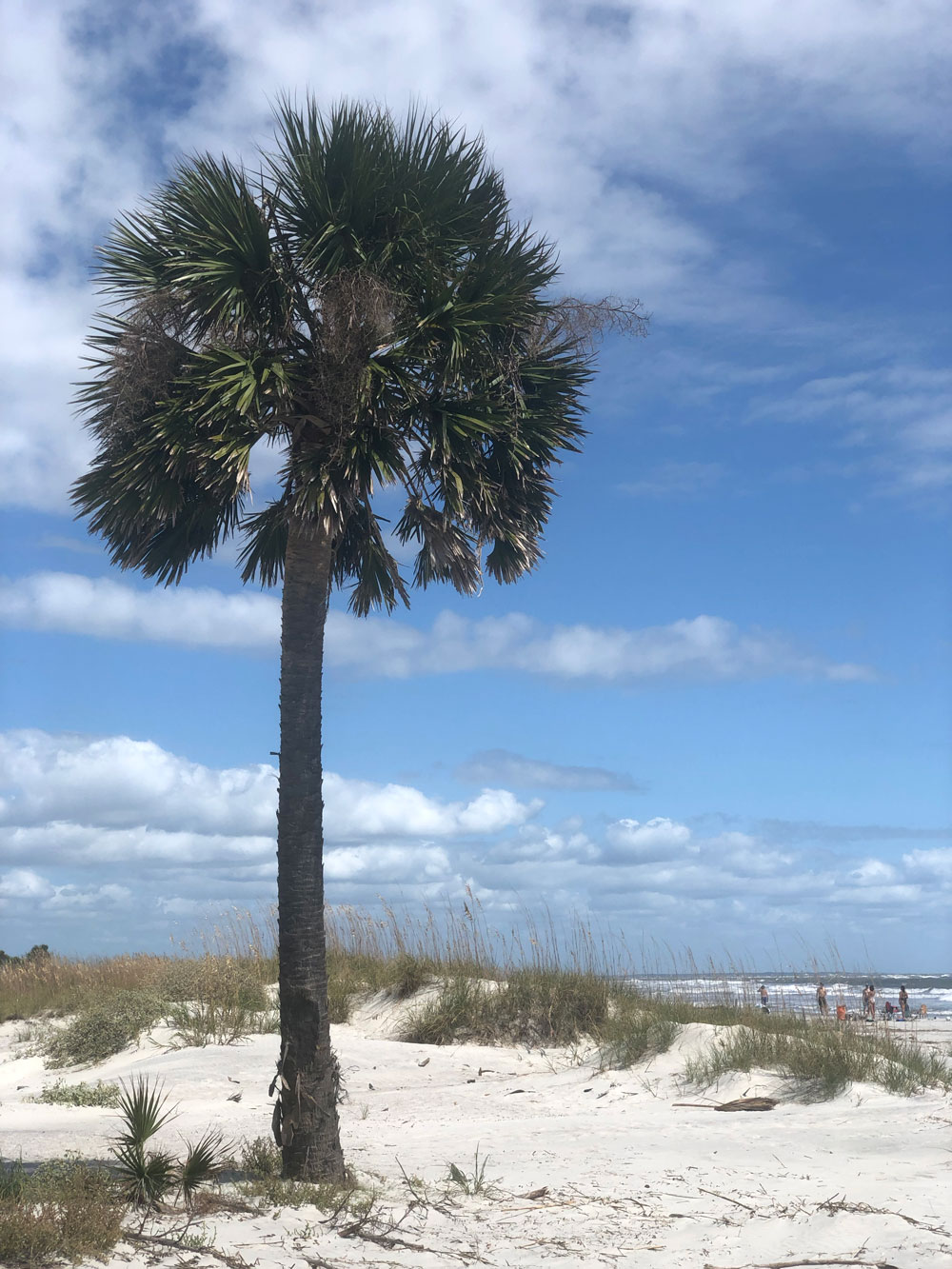 5. Stop to see some South Carolina historic sites.
Winter can be a good time to check out the historic sites at Charles Towne Landing or Hampton Plantation in McClellanville.
At Charles Towne Landing, you can visit the Animal Forest, the only zoo in the Charleston area. Or learn about the early days in the Carolina colony.
At Hampton Plantation, explore what remains of a colonial-era rice plantation and take an easy hike through the Santee Delta.
6. Give back while you get outside.
Winter months are popular for road races. Consider signing up for a 5K, which you can walk or run. Pick a walk or run that raises money for a good cause, such as the American Heart Association's annual Heart Walk.
You could also volunteer for various opportunities that will get you outside and lending a helping hand.
Here are a few ideas from our Community Relations team for how you can give back this season:
• Volunteer at a community dodgeball tournament.
• Rake for a Cause.
• Help build a home with Habitat for Humanity.
• Help children in need at Epworth Children's Home.
• Build hope and houses with Home Works.
You can find other volunteer opportunities, both inside and outside, at United Way of the Midlands.
However you choose to get outside during these cooler months, be sure to take a few minutes to appreciate the state's natural beauty. It can help relieve stress, according to research.
And when you are ready to head back inside, warm up with a healthier hot cup of cocoa.
This article contains links to third party sites. Those organizations are solely responsible for the contents and privacy policies of their sites.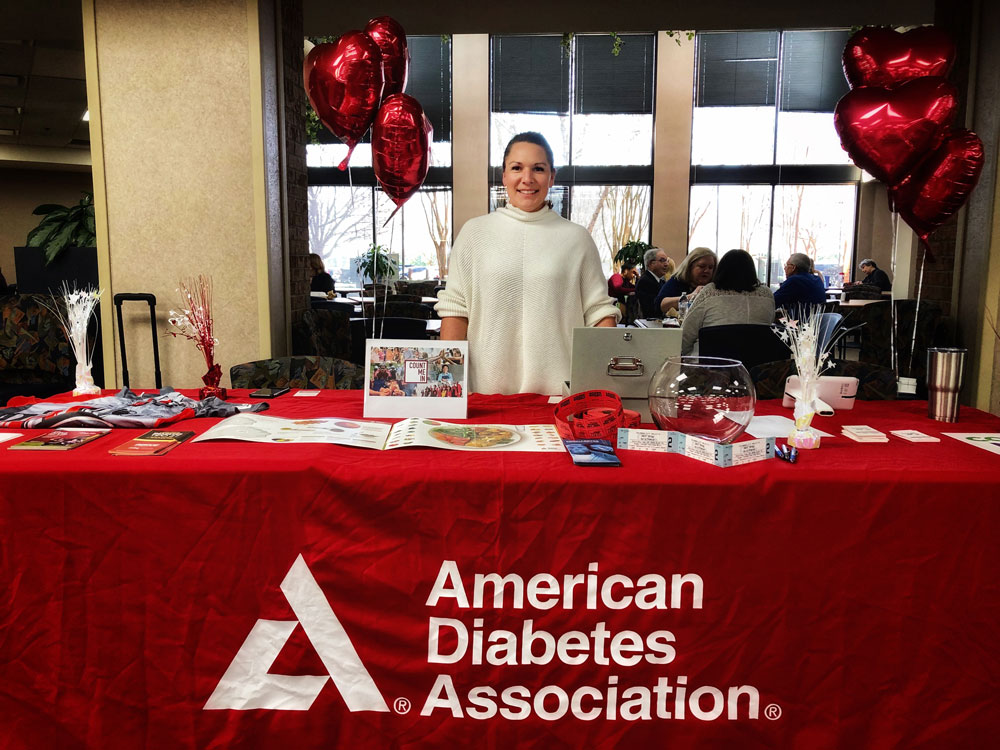 7 Questions With the American Diabetes Association in South Carolina

BlueCross is working with the American Diabetes Association (ADA) in South Carolina to raise awareness about the organization's services and education it offers to the community. To share a little about what the ADA does, Tifani Moore shares some insight into the organization's role in the state.

Read More
Small Steps to Take for a Healthier 2020

A BlueCross health coach has some helpful tips for how to have a healthier year one step at a time. You can make some small changes to have a big impact on your health in 2020.

Read More
More Posts That May Be of Interest:
9 Tips for Finding a Healthier Life with Diabetes

Living with diabetes may be difficult, but BlueCross BlueShield of South Carolina's health coaches can help. There are many options to make your life easier, from finding the right foods for you to starting an exercise routine or finding a helpful resource.

Read More
Hunting Island State Park