Talking Women in the Workplace With BlueCross Leaders
Mentorship is a key to a successful career, but finding mentors can be a challenge for women. At BlueCross BlueShield of South Carolina, women make up 75 percent of our workforce, and women hold nearly 60 percent of management positions in the company.
Creating a positive work environment for women with opportunities for career development is a priority for BlueCross. Our company was recently recognized by Forbes as one of the top workplaces for women in America.
This spring we hosted a series of conversations with women at BlueCross about their career experiences. Women who are just starting their careers with BlueCross had an opportunity to ask leaders within the company about their experiences. Those leaders offered valuable insights to help junior professionals thrive in the workplace.
Below is a conversation with Ami Coats, assistant vice president of Corporate Marketing Communications, who has more than 19 years with BlueCross, and Ashley Boyle, a member communications coordinator with one year at BlueCross.
Ashley: Who is someone you draw inspiration from?
Ami: I've had some really good bosses over the years. When it comes to leadership and how you define and develop your own leadership style, it's really important to pay attention to people you admire and to replicate what you admire about them.
I had a great mentor who was so good about making personal connections. When you talked to her and you were a little bit off base, she had this natural ability to redirect you in a way that didn't hurt your confidence but allowed you to explore things in a different way or from a different perspective.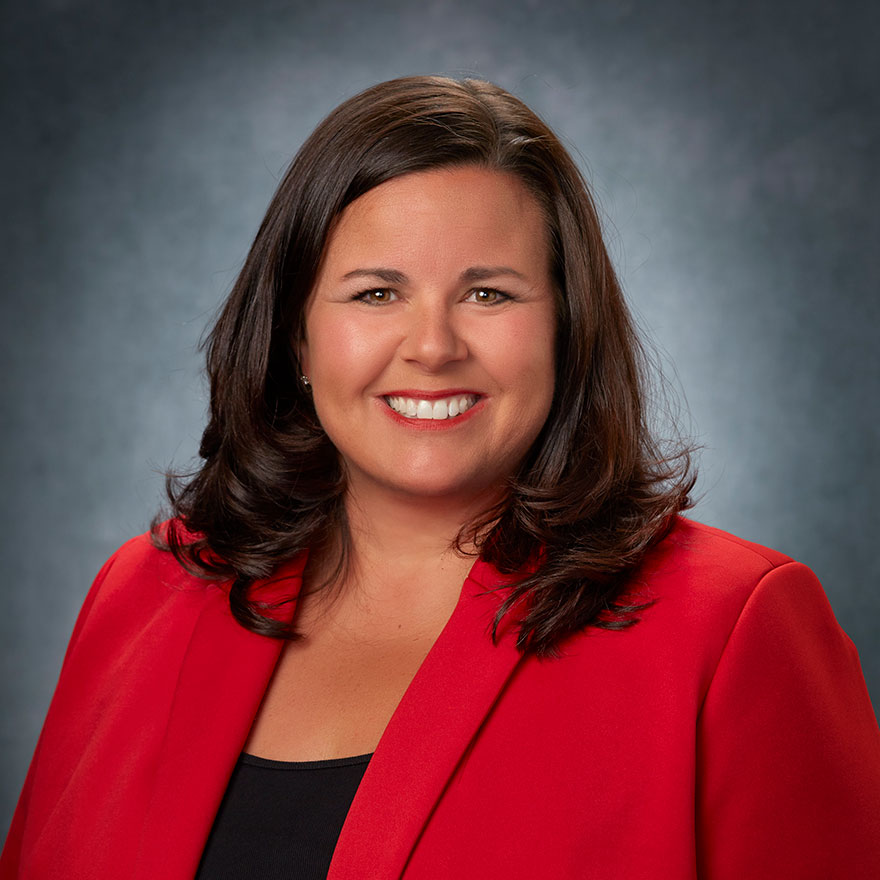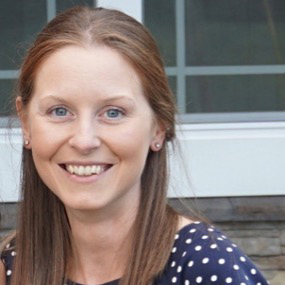 Ashely: I love that. I love when you can find people who can inspire confidence. Is there a particular philosophy you think has been crucial to your success in your leadership role?
Ami: There are a couple of things. I hire professionals, so I don't feel there's a need to micromanage them. If they're not doing what they're supposed to, then I made a poor hiring choice. I really try to hire people who I feel like would be great in the roles where they serve. My role as a manager means it's my job to remove obstacles for them so they can do their jobs to the best of their abilities. I also try to find ways to support them in their own personal and professional growth.
I also think it's important to understand that there has to be a balance, particularly in the type of work I do. If I can't have you fully present from a mental and creative standpoint, then you're not giving me enough when you're at work. If you're worried about what's happening in your personal life or you need to get to a doctor's appointment for something serious, your mind is somewhere else. I'd rather you go ahead and take care of those things. When you're at work, I want you to be 100 percent present and giving me the best you've got to offer.
Ashley: That is especially useful, I think, this last year when we've been kind of mixing being at home and trying to stay professional and get work done. But I will say that BlueCross has been amazing with fostering professionalism and making sure everyone's still on task. It doesn't seem like we really missed any beats here.
Ami: I think that that's part of the silver lining of what's happened as a result of the pandemic and so many people working from home. There are no longer those definite lines between home and work. You're seeing all of that integrate in a way we've never seen before. I feel like everybody has had to relax some of the formality and with that we've gotten to know each other better. That's hugely important because one of the things that is a key to success are those personal relationships and figuring out how to connect with people, not just as a business associate but as a person. As you're solving problems, those are going to be the folks that you go to who are going to be able to help you in your career or with other issues. It's going to be that personal network you've developed that helps you make things happen or get things done.
Ashley: Are there any other trainings or workshops you've taken at any point that have stuck with you and been really helpful?
Ami: I recommend leadership courses, like Leadership Columbia or Leadership South Carolina. Taking advantage of those opportunities that get you outside of the company you are currently working for and put you in contact with people in other industries to expand your knowledge of the area where you work and live. It also allows you to build your network and see how things are done differently outside of your current organization.
I encourage you to commit to improving yourself. Take the courses. Read the books and articles. Seek out the experts. You need that commitment and the curiosity to continue to want to excel in your field or even to check out things outside of your field. It's that constant thirst for knowledge that makes you a more well-rounded person with better knowledge of whatever it is you're studying.
Continue the conversation with the rest of the Women in the Workplace series.
Wanda Jett, director of customer experience with 30 years of experience, and Michala Ciambotti, a communications associate in community relations with two years at BlueCross
Sheri Thompson, IT portfolio director with 33 years with BlueCross, and Ilia Owens, a well-being consultant with one year at BlueCross
Carmen Thomas, director of operations and systems support for health Improvement and innovations with 24 years with BlueCross, and Deri Bates, a senior system support technician
Sonya Ridgill, director of information systems with 24 years with BlueCross, and Markelya Robinson, a quality assurance coordinator with four years with BlueCross
Fran Fisher, director of human resources with 25 years at BlueCross, and Nicole McCombs, a talent acquisition partner with two years with BlueCross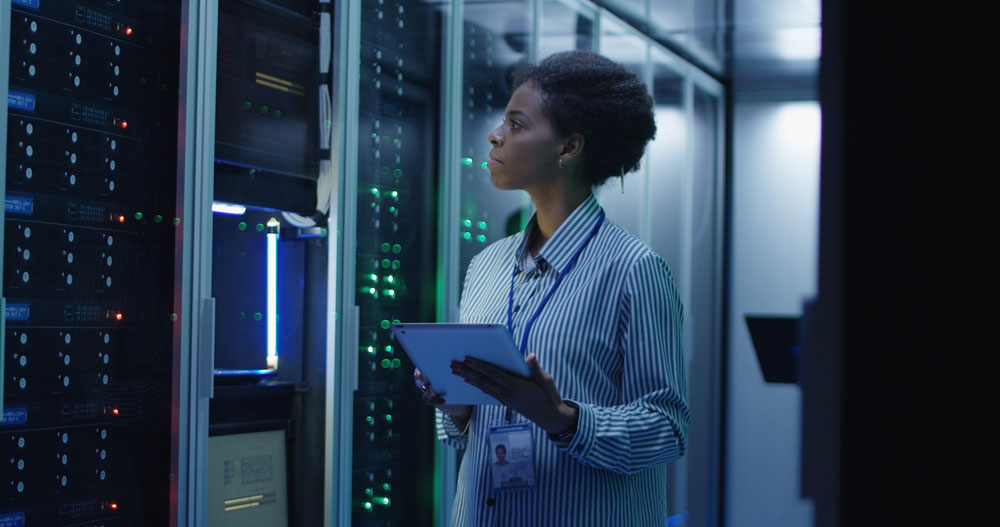 Celebrating Our Women in Tech

Globally, women are underrepresented in science, technology, engineering and math (STEM) fields, particularly in technology. Women make up half of the workforce, but they typically make up only 25 percent of the technology field. As one of the leading technology companies in the Southeast, we know how important it is to have women at the table. Women working in technology here at BlueCross share advice and some lessons they have learned in their careers.

Read More
BlueCross Leaders Offer Advice to College Graduates

Those graduating this year have worked hard for years to reach this point. Unexpectedly, the world has changed. To help this year's graduates get a head start, a few of BlueCross BlueShield's leaders wanted to share some advice.

Read More
What Do Diversity, Inclusion Mean for BlueCross?

At BlueCross, maintaining a diverse and inclusive workplace is part of the company's core values. A diversity and inclusion consultant offers some insight into how the company and its Human Resources department work to ensure its employees represent all the communities BlueCross serves.

Read More