BlueCross Updates Well-Being Platform
Earlier this year, BlueCross BlueShield of South Carolina rolled out a well-being platform to South Carolina members. The new platform offers ways for employers to challenge employees to strive for better health.
The Strive platform, powered by Virgin Pulse, replaces Rally®. The change offers the results BlueCross employers are looking for.
"At BlueCross, we are constantly assessing our technology and programs to maximize the impact on member wellness and health improvement in conjunction with the goals of lowering medical and administrative costs. We have a history of, and commitment to, finding the most advanced digital technology to deliver member-centric content to accomplish these objectives," says Matt Shaffer, senior vice president for Major Group.
Why is Strive different?
Strive has features the previous platform was missing, including personalization based on user data. No two members are alike. Everyone comes to a wellness program with different health histories, needs, interests and preferences.
Strive creates a unique experience for each member. It empowers users to take small, consistent steps to improve their health. They can join different journeys and challenges and track healthy habits based on their interests.
Strive includes a social feature. Members can add friends in the platform and create their own challenges. They can invite up to 10 friends and family members who do not have BlueCross insurance to create an account and join them in challenges. Building a support system encourages a healthy lifestyle. A little healthy competition can be fun, too.
"Our clients, their employees and family members want programs that are tailored not just to their health status, but to their lifestyle and preferences for interaction and engagement. Strive makes this possible. Our previous offerings were viewed as market leading at the time and we intend to continue to offer programs that meet that criteria and have that reputation, all while striving for greater results," Shaffer says.
How do members access Strive?
After a group starts using Strive, members can log in to their My Health Toolkit® accounts and select Wellness, then Strive to enroll. After his or her first enrollment, the member will enjoy single sign-on. The Virgin Pulse mobile app makes it easy to get hooked on daily healthy habits and activities.
What other features can an employer use in Strive?
Groups can offer incentive programs in the platform. These allow members to do activities during the year to earn rewards.
Rewards might include:
Paid time off.
Gift cards.
Premium reductions.
Deposits into their health savings and health reimbursement accounts.
These incentives motivate members to take certain actions, like getting an annual wellness exam or taking a health survey. Strive makes this type of program easy to manage and provides reporting.
Why is this important for employers?
A wellness program for employees offers employers multiple benefits. Not only do healthy employees lower health care costs, but they are also more productive, less stressed and more fulfilled. The Strive platform makes it easy to offer your employees a useful wellness program.
How can an employer find out about adding Strive?
Strive is available to BlueCross' local, fully insured groups and administrative services only (ASO) clients that have opted in. Any BlueCross employers interested in Strive can reach out to their BlueCross marketing representatives. Your representative can share materials to help you learn more about this product, including user guides, flyers and videos.
"Our mission is to improve the quality of life for members by assisting them in making meaningful change for improved health and well-being or managing a chronic condition more effectively. We are proud of this new offering and the potential for positive impact with those we serve," Shaffer says.
Strive is powered by Virgin Pulse, an independent company that provides a health and wellness platform on behalf of your health plan.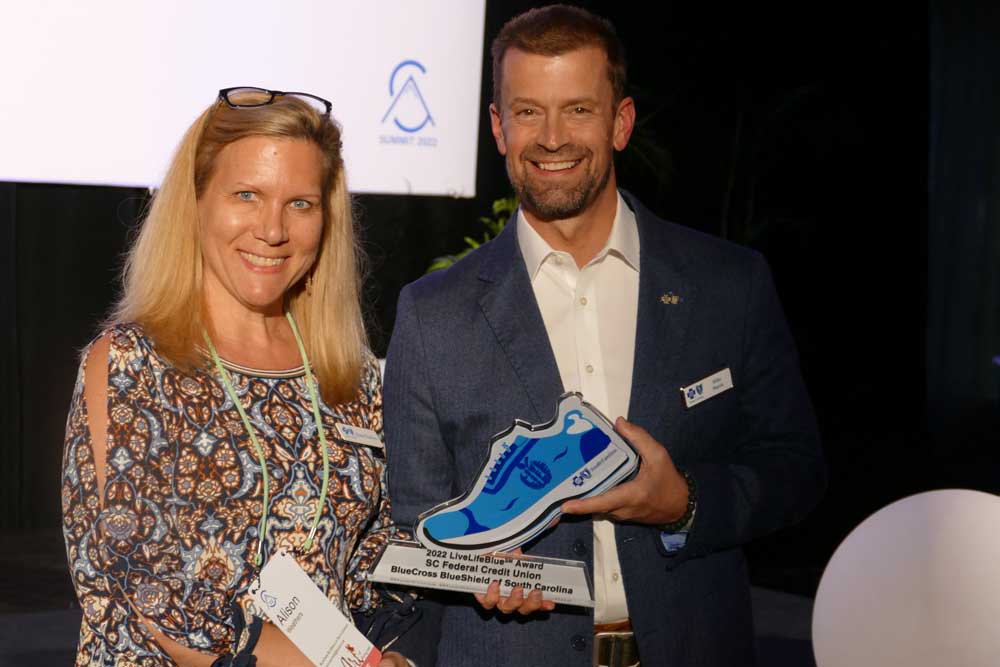 Award Winning Employer Reduces Burnout With Wellness Programs

This year's winner for the LiveLifeBlue award in the Midlands focuses its wellness programs on diversity and inclusion to make sure all employees can participate. The company shares other insights it has learned in reducing burnout through wellness efforts.

Read More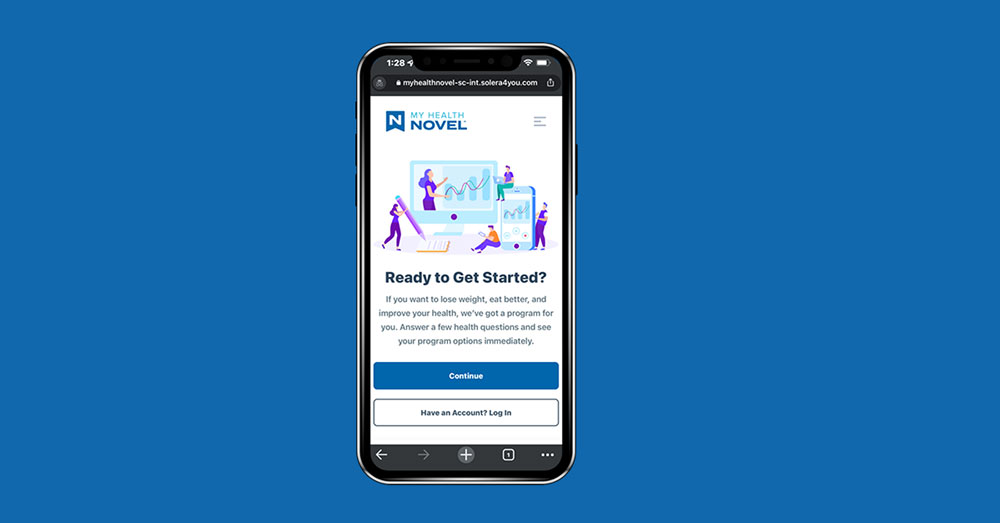 Program Expands To Help Members Improve Overall Health

In 2021, BlueCross launched a weight management program that focuses on providing members with the tools and support to achieve and maintain a healthy weight. This year, the program is adding two new areas to help members improve overall health. The program will include musculoskeletal health and behavioral health.

Read More
Program Motivates Employees to Reduce Risk, Live Better With Diabetes

In South Carolina, about 1 in 7 adults have diabetes, the eighth-highest rate in the country. BlueCross' new program, My Diabetes Discount Program, encourages healthy behaviors for individuals with diabetes by discounting the cost of insulin. The goal is to manage costs for employers by increasing insulin adherence.

Read More