5 Healthy Activities To Add to Your Holiday Plans
Making small changes to your day can have a big difference on your health. Simple adjustments to routines can be easier to start and maintain than huge lifestyle changes. You don't have to wait until New Year's. Start this holiday season by adding these healthy activities to your to-do list:
1. Walk and admire the lights.
Going for a 10-minute walk is a good way to add movement to your day to improve mood and boost mental health. This season, take a walk to look at holiday lights. Events like the Holiday Lights on the River at Saluda Shoals Park* or the Nights of a Thousand Candles at Brookgreen Gardens* have walking trails so you can admire the lights on foot.
2. Participate in a 5K.
Sign up with family or friends to run or walk a holiday 5K. This season, many local races* have holiday themes and encourage family participation. Walking a 5K, which is 3.1 miles, will take an average walker about an hour. This low-impact exercise is a great way to add movement to your family time.
3. Opt for outside.
There is a state park in almost every county in the state, which makes enjoying nature easy no matter where you live. Spending time outside is proven to be good for your health. Many South Carolina state parks* have holiday events* planned. Grab your family or friends and head to a nearby park for quality time in South Carolina's natural resources.
4. Plan to play.
Playing doesn't have to stop when you reach adulthood. Playing games outside is just as good for adults as it is for children. Start a game of tag football in your backyard with your friends or family, or grab a ball and play low-impact kickball. Take up tennis, or go for a bike ride. Find something you enjoy and go play!*
5. Disconnect and reconnect.
Prioritizing your mental health is just as important as prioritizing your physical health. This holiday season, put away your phone and turn off social media. Take the time to engage with your friends and family in person. Spending quality time with people you love without technology interfering can boost your mood and mental health. In fact, it is critically important* for your health.
*These links lead to third-party websites. Those parties are solely responsible for the contents and privacy policies of their sites.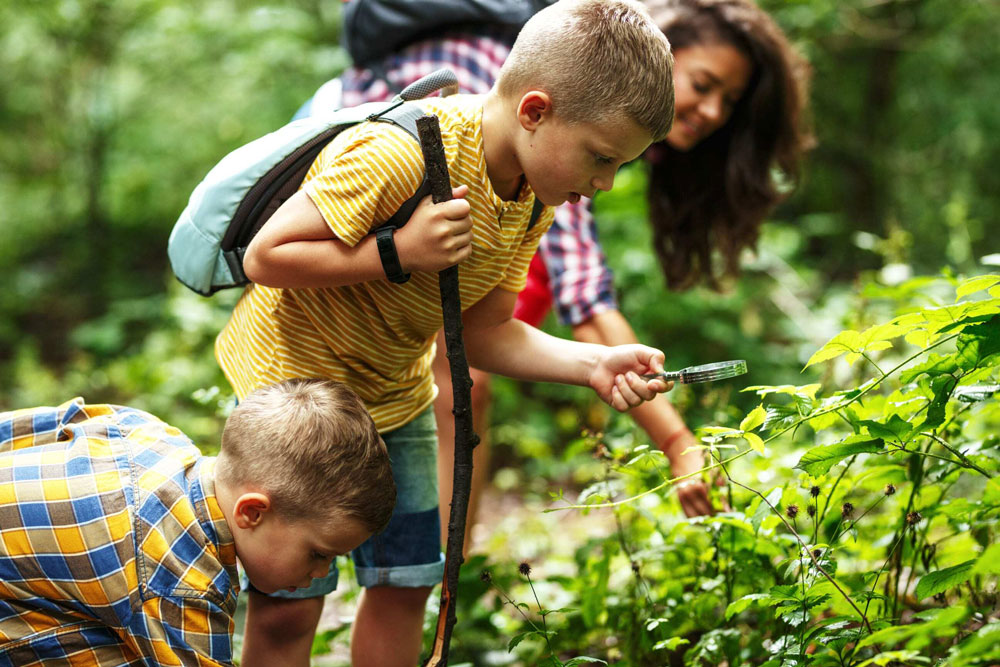 6 SC Trails for the Family

It is the perfect time to get outside for a hike as spring arrives in the Palmetto State. If you're not an experienced hiker, you can still get outside for a walk in nature. Across the state, plenty of trails are welcoming for beginners.

Read More
How to Build a Daily Walking Habit

Get started this winter with a daily walking habit that can help you live healthier and happier. We share some ideas to get started on a new habit.

Read More
Explore All of South Carolina

South Carolina is beautiful all year, but autumn in the Palmetto State might be the perfect time to explore all its natural resources. From the Piedmont to the Lowcountry, here are some ideas for getting outside this fall to see our beautiful state.

Read More