Inexpensive Ideas for Getting Outside
South Carolina boasts beautiful natural sites. No matter where you live in the state, you can find places to get outside and explore. Studies show fresh air is good for your health.
Certain outdoor activities can be pricey. We've gathered ideas for getting outside without breaking the bank.
Use library resources.
Did you know many libraries offer services beyond checking out books? The Greenville County Library system offers South Carolina State Park Passports. These passes let guests visit any of the state's parks. Charleston County Public Library and Richland Library also offer this service.
Richland Library also has a Library of Things. You can use your library card to check out gear such as hiking poles, bird-watching packs, tents and more.
Get on the water.
South Carolina has a state park on every major reservoir lake in the state. This means you have plenty of access to water around the state. Several of these parks offer inexpensive boat rentals.
At Devils Fork State Park in the Upstate, you can rent canoes, kayaks and stand-up paddle boards. In the Midlands, boats are available at Aiken State Park for a fee that includes life jackets and paddles. The park gives you access to the Edisto River Canoe and Kayak Trail.
Getting out on the water can make the summer heat more bearable.
Go for a spin.
Biking is another fun way to explore the state and get exercise. In Columbia, Blue Bike offers $2 rentals at stations around the city, including one by the river at Riverfront Park. Charleston and Greenville have similar programs.
Enjoy a nature walk.
Taking an easy walk on a trail is good for the mind and body. Plenty of trails in the state are free to use. The Palmetto Trail stretches from Walhalla in the Blue Ridge to Awendaw on the coast. The trail offers hikes from easy to strenuous, and you can take a quick jaunt, a day trip or a thru hike from the mountains to the sea!
For more tips on hiking this spring, read our blog.
Gather for a picnic.
Even if you can't go for a long walk or paddle a river, getting outside for a picnic has health benefits. Time spent outside has been linked to improved attention, lower stress and better mood, among other perks.
Be sure to pack plenty of fresh fruits and vegetables for a healthy heart.
Play a game.
There's no limit to the games you can play outside with little to no equipment. Just ask a child to come up with a new game to play. Playing is important for people of all ages.
Several state parks offer games such as horseshoe and others. At Colleton State Park, you can check out board games and equipment for outdoor games. Many parks permit geocaching, as well.
No matter what you do to get outside, have fun and enjoy all South Carolina has to offer.
Some of these links lead to third party websites. Those parties are solely responsible for the contents and privacy policies of their sites.
5 Reasons To Go Paddling This Summer

Getting out on the water, whether you're on the coast or in the Upstate, can make the heat of South Carolina summers more bearable. This summer, grab a paddle and get outside for a dose of sunshine on the water. We share five reasons to take to the water this summer.

Read More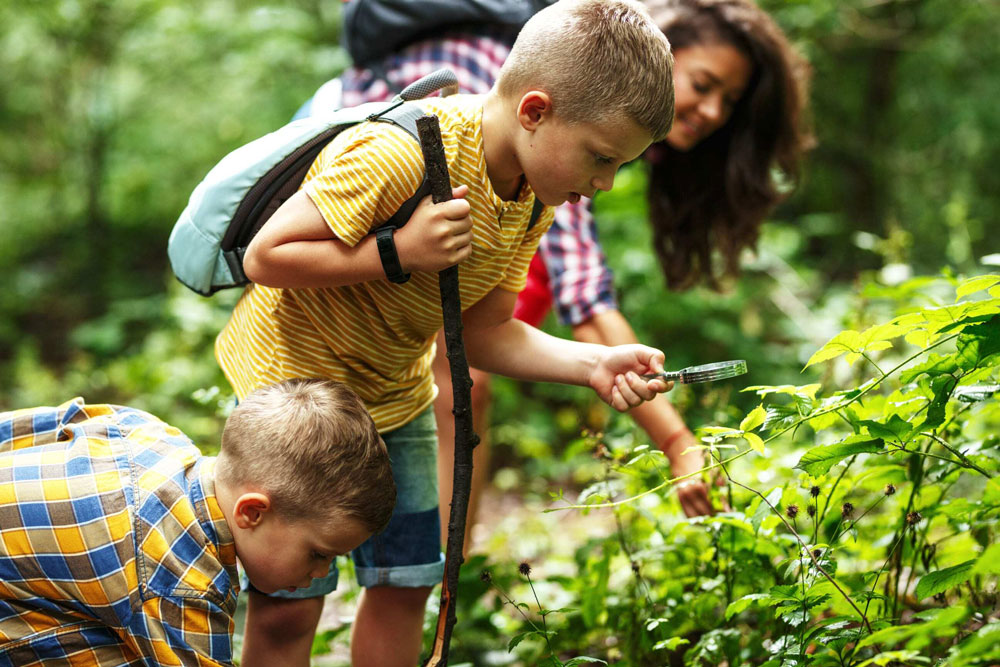 6 SC Trails for the Family

It is the perfect time to get outside for a hike as spring arrives in the Palmetto State. If you're not an experienced hiker, you can still get outside for a walk in nature. Across the state, plenty of trails are welcoming for beginners.

Read More
How to Build a Daily Walking Habit

Get started this winter with a daily walking habit that can help you live healthier and happier. We share some ideas to get started on a new habit.

Read More